Playtech ranks as one of the best-known online casino game developers in the world. The software designer, which was set up in 1999, is behind some of the most entertaining and visually-stunning casino games available at online casinos today. Playtech's best genre of games is video slots, and the company is known for providing exciting opportunities to win free spins and activate bonus rounds. Several online casinos also feature Playtech's progressive jackpot slots which provide mega prizes to lucky players.
This guide will tell you everything you need to know about Playtech and its games. You will learn why the provider is amongst the safest and most transparent ones in the industry, and which of its games you should certainly experience for yourself.
Best Playtech Casinos in Canada

From Humble Beginnings to Global Domination
Set up in 1999, Playtech's first office was located in Tartu, Estonia. Within a couple of years, the company's reputation started to grow, and it expanded into casino operations as well as game development. As it continued to grow, it began acquiring or absorbing smaller competitors, including Ash Gaming and IGS. This led to exponential growth within a short amount of time.
Today, Playtech's logo is visible in over 600 different games. The company's over 5,000 global employees continue to develop slots, table games, live casino games, bingo, lottery, and scratchcards. Whilst it maintains its offices in Tartu, it is now also present in Tallinn, Estonia's capital, as well as the United Kingdom, Israel, Bulgaria, and a host of other countries.
Playtech's secondary operations including the management of several online casinos and the manufacturing of casino game cabinets. Their full range of products and services have positioned them as one of the biggest casino suppliers in the world, giving them the necessary financial backing and reputation to push the boundaries and stay innovative.
Never a Dull Moment with Playtech's Game Selection
In over 20 years since it was launched, Playtech has grown to offer a comprehensive range of online casino games. Whilst video slots remain their biggest market, they are increasingly known for providing sophisticated table games and ultra-realistic live games.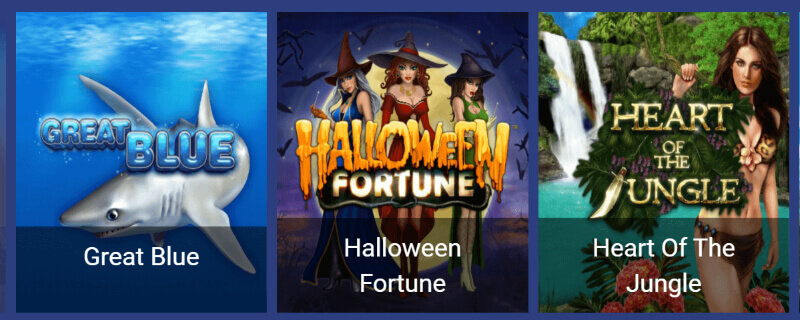 Top Slots
Playtech's video slots feature every theme, game mechanics, and payout imaginable. From classic slots to progressive jackpots, Playtech's ability is evident in every one of the company's creations. Over the years, it has partnered with big movie and tv brands, and this has allowed them to release a series of branded slots.
Their Green Lantern slot, for example, marks a successful partnership with DC Entertainment. The 5x3 penny slot has an RTP of 94.95% and is bustling with exciting features. Stacked wilds, secret multipliers, extra wilds, and a collapsing feature make this slot extremely popular, possibly more than the movie it is based on.
Another high flyer is Top Gun slot, developed in partnership with Paramount Pictures. Based on the movie, the 5x3 slot has an RTP of 93.5% and features many of the main cast as symbols. In addition, the slot offers the Danger Zone Free Games and Dogfight Wilds, in an explosive adventure full of great animations and sound effects.
Following a partnership with Universal, Playtech released The Mummy slot in 2012. Based on the Brendan Fraser series, the slot features most of the main cast, including the mummy as the wild symbol. The slot offers numerous bonuses and surprises, including Collapsing Reels, Mummy Respins, and Mummy Powder.
The Entertainment Factor
With such diversity coming from a single software developer it is difficult to find a common characteristic which unites them all. Difficult, but not impossible. In fact, Playtech's games are known across the industry for delivering on their promise of entertainment. Whether they are cutting-edge 3D-animated sensations or classic and simple experiences, Playtech puts player entertainment as a priority.
With millions of Playtech casino players across the world, ensuring an entertaining experience is certainly challenging. The company takes full advantage of its product range to cater to different demands and gaming preferences. Whether you are looking to win big on progressive jackpots or would like to experience the Vegas VIP treatment in live casino games, Playtech knows how to keep you on the edge of your seat.
Try out Playtech Games Now
The company's extensive experience in both the online and physical casino industries is clearly visible in its games and service. Even though it continues to release new games almost monthly, Playtech is also committed to supporting its existing games, by updating and improving them. As a result, most of its games are mobile-friendly and do not require any download.
Safety and transparency are also taken very seriously by this European software developer. Playtech works with casino operators and independent test labs to ensure that its games are truly fair and random. The result is a reliable and entertaining creator of some of the world's biggest casino games.