Online Slots are the most popular online casino games among players in most online casinos. Even if you're not vastly familiar with online slots or casino slots, you must have come across a slot machine at your local bar or sports club. These real-world slot machines have been around for decades before transitioning to online slots. The transition started with basic pay and play games and later evolved to a whole genre of gameplay. We intend to breakdown the concept of online slots and provide you with all you need to know about online slots on our site so we can leave no stone unturned.
Best Casinos for Online Slot Games
Playing Slots Online
Casino slots are straightforward to understand or play, and they come in all different shapes and sizes and are the preferable game for beginners in online gaming. Players can now enjoy a full range of virtual slots that you can find at your favourite online casino. New online slots are being launched every day to the gaming world, but all fall under either of two categories:
Classic Slots and Video Slots Online
Classic slots can be described as the legends of slots in the online gaming industry. The traditional fruit machines were so simple to understand and play with. They had one payline and three reels with fruit symbols and Lucky 7's or Bell symbols. Classic slots machines were most popular during the 1940s era. These machines featured mechanical reels that were driven by pulling a lever.
The gameplay on classic slots is pretty straightforward and requires you to insert a coin, pull the lever, and if you're lucky, you could line up three matching symbols on the payline. This would reward you with coins that would spill into the tray.
Classic slot machines were somewhat cumbersome because they filled casino floors and needed to insert a coin in every round. The dawn of video slot machines started a new revolution in casinos. The first video slot was released in California back in the mid-1970s. The slot featured a computer monitor lodged within a slot cabinet and was a product of Fortune Coin Co. This invention isn't close to the high-tech video slots we have this modern-day, but it laid a foundation for the slots we now have.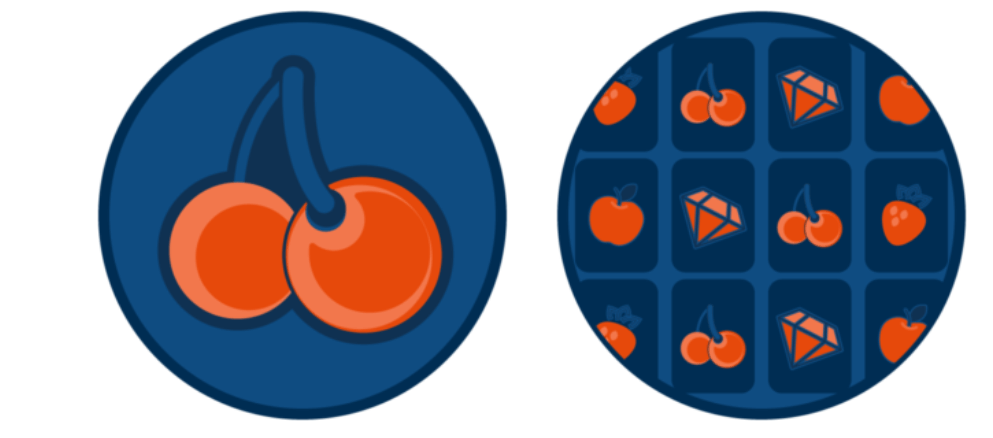 Today, video slots have set a high standard, with most being offered in 3D graphics that enhance the user experience. You'll even come across some slots with storylines that include popular characters and unique features that vary from one video slot to another. Classic slots have been surpassed by technology, and they're nothing compared to the outstanding graphics and storytelling features on the present video slots, but this isn't to say that classic slots have no fans.
Some players still find it fun playing on classic slot machines, with the only challenge is finding one of these machines. Nonetheless, some online casinos offer this type of gamblers the chance to play such slot machines as video slots with a classic concept. Game providers will even provide an extensive library of classic online slots on their platforms.
The classic online slots are more fun since most will have features like free spins, scatter symbols, and even bonuses. Free spins can be a feature both in the slot itself, and as a type of bonus that casinos offer players for specific slots in their campaigns and promotions.
Playing Real Money Slots
You may be ready to start risking your money at a gambling site, but it's not something you should rush into without putting in some thoughts and consideration. This is because online real money slots come with some risks involved.
Most online real money slots will often come with a demo mode that offers the same gameplay with the same high-quality graphics but for free. Free slots offer players a chance to try out new titles or familiarize themselves with slot strategies and features without having to risk real money.
It would be best to consider some factors before choosing an online real money slot to play. These factors are to help you be aware of your chance of wins and losses. The factors include:
Return-to-Player Percentage (RTP) – This could be the most crucial feature in playing real money slots. It's used by casinos to calculate the percentage of your wagered money.
Volatility – This refers to the frequency a slot lands winnings and is also referred to as hit frequency or velocity.
Pay Table – This is where relevant information about a slot's bonus rounds, bet limits, paylines, RTP, and more are displayed.
Mobile Compatibility – Always check if the slot is compatible with the device you intend to play on.
Progressive Jackpot Slots
A progressive jackpot is a slot machine with a potential payout that begins at a base figure and rises to a particular percentage of all bets made on the slot get added to it. The jackpot activates randomly, offers a massive payout to one gamer before resetting to its base point. One exciting feature about progressive slots is that regardless of their outstanding jackpots, most only require a low minimum bet. Progressive slots are linked across a sort of a jackpot network. A percentage of the money from these progressive slots is paid to the pot increasing in size until claimed.
A good example of a mega win slot is Mega Moolah, which has recorded the highest jackpot wins ever. The big win slot even holds a Guinness World Record for the most significant single payout. The payouts may reach over a million dollars, giving jackpot slots an added advantage over non-progressive slots.
What are the Best Slots to Play?
Online slots come in all shapes and sizes, and the best slots are a matter of preference. Canadians' most common option is progressive slots. Free slots are popular with players who are not ready to risk their money yet. Free slots allow you to try out the game without making any form of deposit. They help players get acquainted with a slot before risking their money on real money slots.
Even so, it's essential to check some factors regardless of the category of the slot. These factors include:
Bonus features: The best online slots offer some of the best features in terms of bonuses within the gameplay.
RTP: According to us, the best slots provide a high RTP.
Gameplay Experience: By now, we are used to high-quality graphics and a comfortable user experience.
Mobile Optimization: You want to enjoy your favourite slot regardless of your location. The best slots will allow mobile users to access the game via mobile devices across platforms like Android, and iOS devices should be catered for.
Playing Slots with Bonus Games
A bonus slot is any game with a round that rewards extra prizes outside the scope of spinning the reels. Not all online slots offer bonus rounds, and you have to look for a slot with the best features like multipliers. Many bonus features come with a slot.
For example, The jackpot 6000 slot comes with two bonus features: the super meter mode and the Double or nothing bonus features.

The super meter mode on Jackpot 6000 is a bonus feature that allows you to collect your wins instantly as they occur. During this bonus mode, the joker, which is the wild in the base game, combines with another to earn you a random win of between 10 and 6000 coins.

The double or nothing feature requires you to pick heads or tails. If you guess right, your winnings get doubled, but you lose your wins if you guess wrong.
The Scatter Symbol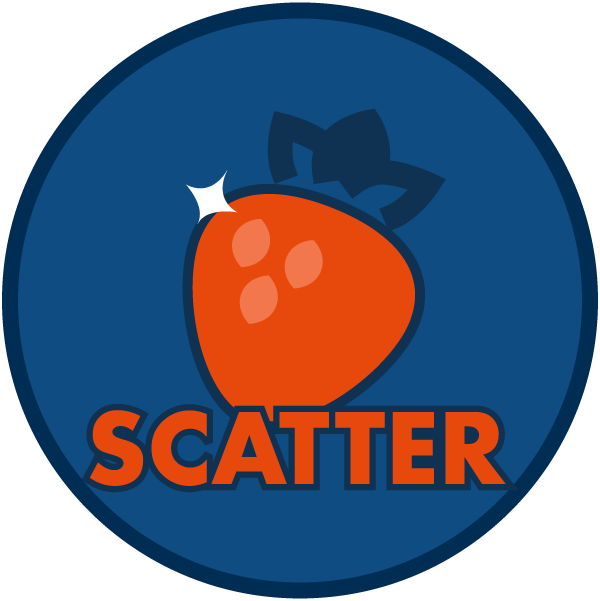 Scatter symbols are special symbols in online slots that activate some bonus game features. They may trigger a bonus game commencing, or they might offer special rewards to use during the bonus gameplay. Scatter slots in an online slot are more entertaining and thrilling. Scatter symbols are a prevalent feature, but not all slots come with them.
When three or more scatter symbols appear on the reel in a single spin, you get the chance to play an in-game or bonus round for additional prizes. The symbols vary from slot to slot, and so do the rewards depending on the gameplay and other symbols. It's thus essential to understand other symbols and individual scatter features as wild scatters and multiplier scatters.
Important Symbols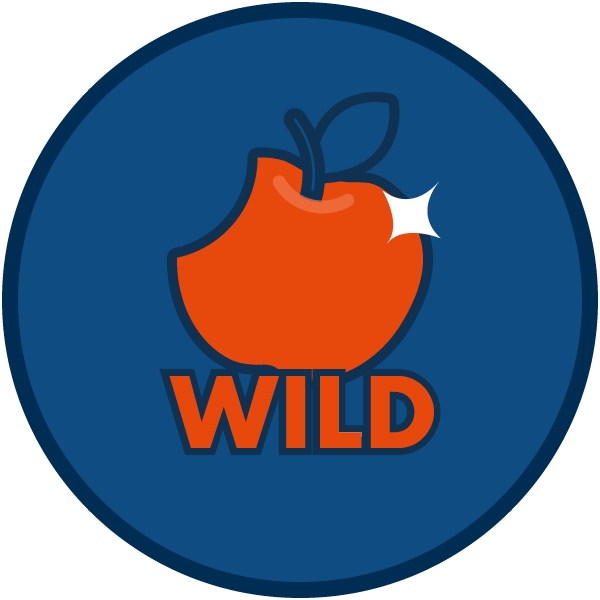 Wild symbols: The wild symbol replaces all other symbols on the reels to make a winning combination. The wild may also fill a whole section of the reels. Every slot provides a designated wild symbol that stands out from the rest.
Multiplier Symbol: a multiplier symbol is a bonus feature that multiplies your winnings from free spins by the amount recorded on the multiplier. This implies that if you won C$20 from free spins, a 5x multiplier symbol makes the figure C$100.
Free Spins: These are bonus spins offered by the slot as an opportunity to play without spending your own money.

Looking for High Limit Slots
Video slots have become one of the most popular online casino games in Canada. High-limit slots are most popular due to their staggering payouts, and high rollers favour this type of slot since they have higher bet limits, which allow players with big bankrolls to stake more. Playing high limit video slots comes with additional perks like high deposit and withdrawal limits, higher or no bet limits, and high rollers are invited to join VIP clubs where they gain access to even bigger bonuses and promotions.
High roller slots are generally designed for high rollers who can break the bank, and some casinos will separate games into two rooms making one of the rooms a high limit room. This increased limit room could also be the VIP room accessible to those who are consistently playing and spend hundreds of dollars on a single slot session.
Some examples of high limit slots in Canada
Cashapillar – Requires players to activate and use all 100 available paylines to be eligible for two million coins in the base game, increased to 6 million in the free spins feature.
Break Da Bank Again – Offers a massive jackpot of 93,750 coins for a maximum bet of C$90 per spin.
The Rise of Online Slots in Canada
The rise of online slots in Canada is somewhat parallel to the online gaming industry's growth in general. The popularity of online slots continues to grow among players for several compelling reasons such as ease of use, trustworthy game providers, safety and security as well as the staggering prizes up for grabs.
The history of Canadian online slots began back in the 1880s when Charles Fey introduced the famous Liberty Bell machine to San Francisco. This 3-reel quickly became a hit, inspiring several imitators, and the popular device made its way to the US and later crossed the border into Canada.
Gambling took a blow in 1892 after the Canadian government banned it, but the ban was later lifted over the following years due to public demand. The industry slowly came back to life with lotteries, horse racing and bingo before the 1970s introduced a significant change to allow provinces to license and regulate gambling independently.
Decades later, the Canadian slots market has risen to become the most popular in online gaming. Several trustworthy providers licensed by recognized regulators like the UK Gambling Commission and the Malta Gaming Authority are available to Canadian players. These are strict regulators that ensure that online slots use fair random number generators (RNGs) and protect your information.

Great Themes Makes Spinning More Fun
All online slots feature a theme, and some have a more prominent subject or behind-the-scenes story, which makes them stand out from the rest. A slot's theme sets it apart from other games and could be enriched with various topics such as adventure, film, space, animals, fairy tales, music etc. Some players love well-themed slots for the simple reason that they are fans of a particular TV show, film or a music band featured on the slot. Game developers have learned to incorporate a player's emotions while producing themed titles to outfit various players. Here are some of the most popular themes you might come across on online slots:
Ancient Egypt slots – Like the Book of Dead slot, which features Rich Wilde on his quest to find hidden Pharaoh's treasures.
Viking/Norse Mythology slots – Like North Storm from Rabcat and NetEnt's Hall of Gods.
Oriental slots or Chinese-themed slots, to be specific – A good example is Chi from ELK Studios.
Dragons and fantasy slots.
Christmas slots.
Chinese Slots
Chinese slots are oriental slots with a rich cultural history. There are plenty of different aspects entailed in these slots' theme, from China's rich history to its modern effect on the world and popular Chinese festivals like the Chinese New Year slot games that bring the celebrations to you through slot machines.
The Chinese New Year Festival has over 4,000 years of history. The holiday starts on the second new moon after the winter solstice and goes on for 15 days. You can expect that game providers will be releasing one or more games centred on this famous festival every year. Much like Christmas slots, a few get added every year, making a rich list of Chinese New Year gambling slots. Some notable examples of Chinese Slots include:
Chinese New Year by Play'n GO
Gong Xi Fa Cai by IGT
Zhao Cai Jin Bao by Playtech
Dragons and Fantasy Slots
Fantastic beasts and beautiful creatures have always been a popular feature among slot lovers. Game providers have come to learn that there's a huge fan base for fantasy slots. Everyone was once a kid, and legendary stories of mythical creatures related to fantasy slots must be quite familiar. The dragon is one of the mythological creatures both in European folklore and in Asian mythology. Dragons are believed to have existed a million years ago, and online gaming brings them back to life through dragon slots.
Dragon themes could be the most popular, and different game developers compete to produce the best graphical representation. Dragon slots will mostly take you on an adventure while the game features and background sounds add more thrill to the slots. Some of the most famous dragon slots include:
Dragon lines: this slot has an AGT product that features 100 paylines.
Fantasy Fortune online slots
Teacup dragons
50 dragons slot
Christmas Slots
The best game providers will release slot games to celebrate different holidays throughout the year. Christmas Slots are most common during Christmas, obviously, and most of these festive slots will unlock gifts and rewarding bonus rounds. You can't miss Christmas slots with all the graphics and animations depicting Christmas. You can also tell from the symbols and bonus features that all relate to the theme. There's a wide variety of these games online since game providers take advantage of every festive season to release these slots.
Some of the Christmas themed slots include Ghost's of Christmas, which adds celebrations to the Christmas season. You get free spins and an opportunity to win a10,000 coin jackpot. Santa Surprise is another Christmas slot that comes with a 3x multiplier on all free spin wins. Additionally, there's a second screen bonus. Other examples include:
Santa's Wild Ride from Microgaming
Snowmania from RTG
Secrets of Christmas from NetEnt
Taco Brothers Saving Christmas from ELK Studios
Playing For Fun Online
Free slots are one thrilling aspect of casinos. These are slots that are offered in demo mode by online casinos for several reasons. The best casino slots come with a demo mode to let new players get acquainted with the game features and navigation. Some players want to play slots for fun, and they lack any intentions of spending or making money from gambling. The demo version of a slot offers these types of players a chance to enjoy the slots without incurring a cost.
Free slots may not require you to spend, but it doesn't mean they can't make you some money. Some slots are offered for free by online casinos, but all the winnings are credited to the player. This is a marketing strategy used by online casinos to entice players into signing up.