Thanks to their low cost of entry and huge jackpot prizes that can often bestow millionaire status on their eventual winners, lotteries are perhaps the most popular gambling games on the planet. It used to be the case that lottery tickets needed to be purchased in person, but these days you can play online lotto games and give yourself a chance to win big from the convenience of your computer, tablet or smartphone.
This article will explain all you need to know about how to play online lotto for real money. We'll look at the various types of online lotteries you can participate in, how to play, where to play, and more. For the optimists among you, we'll even tell you how lottery winnings are treated for tax purposes in Canada.
Best Online Lottery in Canada

Types of Online Lotteries
There are many different types of lotto games online that can be played in Canada, but most of them can be said to belong to one of three distinct categories. Those are Provincial Lotteries, National Lotteries and International Lotteries, so we will now take a closer look at each of these in turn.
Provincial Lotteries
A provincial lottery is a game that is unique to a particular province. For example, the Ontario 49 game is unique to the province of Ontario, while Atlantic 49 is unique to Atlantic Canada. Participation in a provincial lottery is often restricted to players who are actually located in that province, even if they are playing online. Additionally, it is worth noting that provincial lottery tickets can usually be purchased online only through their official websites.
One of the great things about provincial lotteries is that the monies raised from ticket sales help to fund good causes in their respective provinces. A lottery player in a particular province can therefore benefit from knowing that their participation is raising much-needed funds for projects in their own region.
The biggest downside to provincial lotteries is that they have fewer participants than national and international lotteries, and that means their jackpots won't be as big. Of course, the odds of winning are often better, so even than downside isn't all bad news by any means.
National Lotteries
As the term suggests, national lotteries are games that are played nationally. These games are generally open to all Canadians who are of legal age to play, and tickets can be purchased from a huge number of retail outlets as well as online. There are currently three different national lottery games available in Canada, and those are Lotto 6/49, Lotto Max and Daily Grand.
Lotto 6/49 has been played since 1982 and is the oldest nationwide lottery in the country. The aim is to pick 6 numbers from the range 1 to 49 and match all 6 of your selections to win the jackpot. Draws take place every Wednesday and Saturday, and jackpots have a starting value of C$5 million.
Lotto Max was launched in 2009 and is played every Tuesday and Friday. Here you are given the task of picking 7 numbers from the range 1 to 50, and if you match all 7 you'll win the jackpot, which has a starting value of C$10 million. You'll also have a chance to win Maxmillions prizes worth C$1 million each when the main jackpot is worth C$50 million or more.
Daily Grand is the youngest of Canada's three national lottery games, having been introduced in 2016. This game is played every Monday and Thursday, and players need to select 5 main numbers from the range 1 to 49 and 1 Grand Number from the range 1 to 7. Match all 5 main numbers and the Grand Number and you'll win the top prize, which is C$1,000 per day for life.
International Lotteries
One big advantage of playing lotto games online is that it can also give you the chance to participate in lotteries that take place in other countries. Not all countries allow their lotteries to be played by non-nationals, but some do, and two of the most popular among Canadians are the Mega Millions and Powerball games in the US.
Powerball is a multi-state lottery that is played every Monday, Wednesday and Saturday. Players need to pick 5 white main numbers from the range 1 to 69 and 1 red Powerball number from the range 1 to 26. Match all of those selections and you'll win a jackpot worth at least $40 million, or a share thereof.
Mega Millions is another multi-state lottery, and this one is played on Tuesdays and Fridays. This game also has a minimum jackpot of $40 million, and it has a similar format to Powerball. Here you need to choose 5 white main numbers from the range 1 to 70 and 1 gold Mega Ball from the range 1 to 25. Again, if you match all of your selections, you win the jackpot, which has a minimum value of $40 million.
While both Powerball and MegaMillions can be played by Canadians, you will need to be physically located in the US to buy tickets, even online. However, if you live close to the border, the trip just might be worth it.

Online Lottery - How to Play
Lotto 6/49 is the most popular lottery game in Canada, and that's probably because it has been around longer than any other. It was Lotto 6/49 that gave Canadians their first taste of lottery gaming more than three decades ago, so it isn't at all surprising that it's the nation's favourite.
Given the appeal of Lotto 6/49, we think it makes sense to look at this game in a little more detail so that you know exactly how to get involved. The rules of many lottery games are very similar, so when you are familiar with this one, you will find it very easy to play other draw-based games.
Lotto 6/49 Rules and Odds
As we said earlier, the aim of this game is to pick 6 numbers from the range 1 to 49 and match as many as you can. Each draw produces 6 main numbers and 1 bonus number. The jackpot has a minimum value of $5 million and that prize is won by anyone who matches all 6 of their selections to the 6 main numbers. Should two or more players match all 6 main numbers, the jackpot is shared equally between them. Smaller prizes are also paid to players who match as few as 2 numbers from their 6 selections.
The prize levels and odds of succeeding at each one are as follows:
| | | |
| --- | --- | --- |
| Prize Level | Match | Odds of Success |
| 1 - 79.5% | 6 Main Numbers | 1 in 13,983,816 |
| 2 - 6% | 5 Main Numbers + Bonus | 1 in 2,330,636 |
| 3 - 5% | 5 Main Numbers | 1 in 55,492 |
| 4 - 9.5% | 4 Main Numbers | 1 in 1,033 |
| 5 - $10 | 3 Main Numbers | 1 in 56.7 |
| 6 - $5 | 2 Main Numbers + Bonus | 1 in 81.2 |
| 7 - Free Entry | 2 Main Numbers | 1 in 8.3 |
| | | |
As you can see from the table above, the prizes at the 5th, 6th and 7th levels have fixed values. Higher levels pay a share of the prize fund, with the jackpot being worth 79.5%. You should note that the percentages shown represent the total amount paid to all lottery winners at their corresponding level. The Level 2 prize of 6% will therefore be divided between all players who successfully match 5 main numbers as well as the bonus number.
How to Buy Lotto Tickets Online
Buying a Lotto 6/49 ticket online is very easy, but you will first need to sign up for an account with a lottery operator that offers the game. Which lottery operator you sign up with will depend on which province you live in.
For example, in Ontario, you will need to sign up with OLG, which is the Ontario Lottery and Gaming Corporation. In Atlantic Canada, you would need to sign up with the ALC, which is the Atlantic Lottery Corporation.
Whatever lottery operator you sign up with, you need to be legally old enough to play. This can vary, but you usually need to be 18 or older.
Actually signing up for an account is a simple matter of clicking a button marked Create Account or Register and completing an online form. This will ask for your name, address, email address and other essential details, and should take no more than a minute or two.
How to Buy Lotto Ticket Online Canada
When you have signed up for an account, you will be able to make a deposit just as you would with an online casino. Once you have some cash in your account, you will be all set to buy tickets. To do this:
Click the game you want to play.
Enter the numbers you want to play.
Select the day of the draws you want to play.
Submit the ticket.
The cost of your ticket will then be deducted from your account and all you have to do is wait for the draw to take place. If you win a prize, you will be notified by email. Smaller prizes will be credited to your account automatically, but for bigger prizes - and certainly the jackpot - you will need to go through a standard verification process before they can be paid out.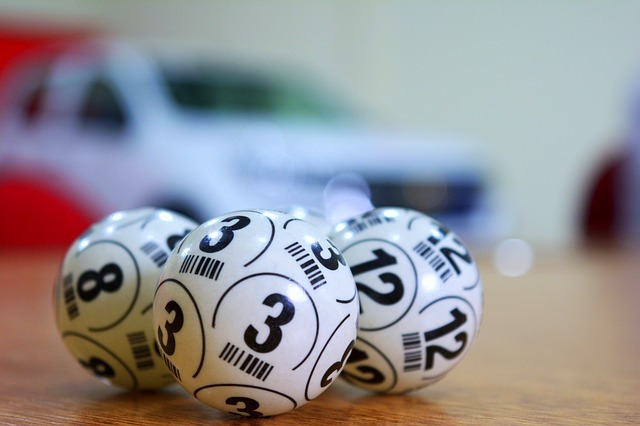 Should I Pay Taxes on Lottery Winnings?
Canadian lottery players are in a fortunate position because there is no tax to be paid on winnings. However, you should note that this only applies to your initial wins. If you are lucky enough to land a jackpot and you put some or all of it in a savings account, you will be taxed on interest just as you would with any other savings. You should also note that if you happen to win a lottery game outside of Canada (such as Powerball or Mega Millions) your winnings will be taxed, or not, according to the laws of the country offering the game.
A Brief History of Lotto Games
Playing lotto online is all very modern, but lottery games themselves are far older. The earliest known lottery was a game similar to keno that was played in Ancient China, and many believe that this was a method used to raise funds to help build the Great Wall.
Lotteries have been popular ever since, and while some of their rules and procedures might have changed over time, the basic concept has remained the same. The big difference today is that the jackpots can make you far richer than any Roman Emperor ever was and that the draws themselves are broadcast live for all to see.
FAQ
🔎 How do you play lottery online?
🔎 Can I play via lottery apps?
🔎 What are the odds of winning the lotto online?
🔎 How can I win the lottery online?
🔎 Where can I play lotto online?
🔎 How can you play lottery online?
🔎 How to play lottery games in Ontario?