Skrill is an eWallet provider that launched in London in 2001. In a time when paying by credit cards online carried significant risk, this alternative payment method provided a secure and instant way to shop online. It grew quickly and spread across the world, including in Canada. Today, it is a popular payment method for thousands of Canadians who choose Skrill to buy online and to play at online casinos. In this Skrill review, we will explain how to use this payment option to deposit and withdraw your casino funds as well as outline its main pros and cons.
Skrill Casinos available in Canada



Selection Of Welcome Offers
A Comprehensive Sportsbook
The Story of Skrill
Skrill is part of the Paysafe Group, an organisation that includes fellow eWallet provider, Neteller, and payment voucher provider, PaySafeCard. Present in over 120 countries, it is often voted as the number one option amongst online casino players around the world. Unsurprisingly, you will find that the vast majority of Canadian casinos let you deposit and withdraw funds using this as a preferred payment method.
One of the main benefits of Skrill is its ease of use and availability across digital devices. From its inception, it was designed to work seamlessly with online casinos and sportsbook platforms. This allowed it to develop in such a way as to offer a user-friendly and instant way for players to make their casino payments. The company has continued to improve and diversify its range of products and services, and today offers eligible users the opportunity to join the True Skriller Club.

Skrill's Ease of Use and Convenience
In order to start using Skrill to make online casino payments you will first need to open an account with the payment provider. You can do this quickly online by providing your personal details and confirming your email address. This will provide you with a basic account to get started.
In Canada, you can deposit funds into your Skrill account using a debit or credit card. Once you have funds available, all you need to do to start playing your favourite casino games is:
Visit the casino's payments page and click on the Skrill logo.
Log into your Skrill account and enter the amount you wish to deposit.
Follow the on-screen instructions to complete your payment.
Depositing with Skrill provides instant transfers. When you are ready to make a withdrawal, you can do this once more with Skrill. All you need to do is:
Visit the withdrawal page and select Skrill.
Log into your account if necessary and enter the amount you wish to withdraw.
Complete any authentication instructions to confirm your payment.
Withdrawals using Skrill are instant, however, delays may occur as the casino needs to verify your payment. In order to speed up this process, you should seek to verify your casino account before making your first withdrawal.
Due to its security features and quick transaction speed, Skrill is a common payment method in hundreds of Canadian casinos. As a result, if you already have an account with this provider you shouldn't find any difficulty using it to play games and bet on sports.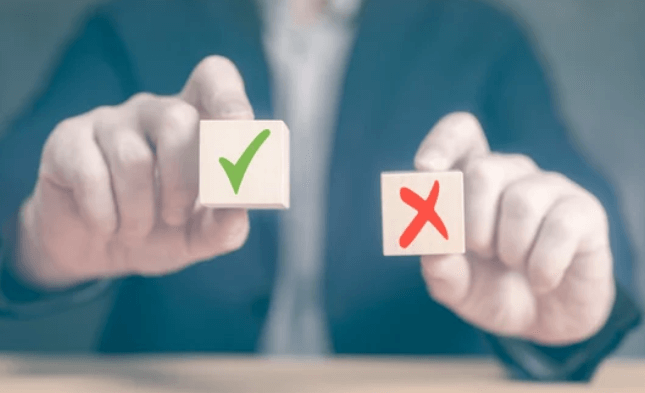 A Look at Skrill's Main Pros
There are numerous benefits to using Skrill to play online. Security was and remains one of the key advantages of digital wallets such as Skrill. By creating a boundary between your bank and casino accounts you are protecting your funds even if your casino account gets hacked.
Another important pro is Skrill's speed and simplicity. As you read earlier in this Skrill review, it only takes three steps to make a deposit or withdrawal. This makes it an ideal payment option for anyone who is not comfortable using technology.
To reward its users, Skrill has introduced a loyalty program called True Skrillers. As a member of this program, you will collect loyalty points, receive a free prepaid MasterCard, and get a reduction in fees. The company is also planning to introduce a refer-a-friend bonus and special loyalty points in the near future.
Important Skrill Cons to be Aware of
One of the primary disadvantages of using Skrill over cards is fees. Whenever you deposit or withdraw funds from your Skrill account you will need to pay a fee. Being a member of the True Skrillers Club can reduce or eliminate such fees, but for standard members, this is not an option.
For Candian residents, Skrill sets a fixed charge of 2.5% on every deposit. Withdrawals via bank transfer carry a charge of C$8.14 whilst transfers to Neteller are charged at 3.49%.
Another important issue with certain Skrill casinos in Canada is that by opting for this payment method you might not be eligible for the welcome bonus. This is probably due to the charges which casino operators must pay this payment provider. A simple go-around in such cases would be to make your first deposit using an alternative method, such as your Skrill MasterCard, and then carrying out subsequent deposits using the eWallet transfer.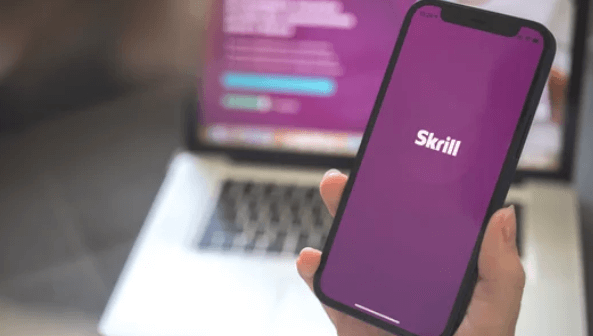 One of Canada's Favourite Payment Methods
It's no secret that Skrill ranks amongst the most popular payment methods in Canada. Its benefits and functionality make it an attractive choice for users, and its popularity makes it a natural selection for casino operators. In addition, Skrill's interface is designed to be mobile responsive, making it an ideal payment option for casino mobile players.
Skrill's Security Features
When Skrill was launched, its main advantage was enhanced security when compared to other online payment methods, such as cards. Today, security remains one of its greatest features, with multi-layered security systems that include encryption and powerful firewalls. Moreover, Skrill's security is continually audited by external test labs in line with its eMoney Business operating license issued by the UK's FCA.
Start Playing Online with Skrill
Skrill is a powerful eWallet provider that offers a range of payment solutions with special attention given to online casinos. Easy to use and featuring lower costs than most competitors, it has risen to become one of Canada's favourite payment options. You can open an account in seconds and start collecting loyalty points as soon as you make your first qualifying payment.