Bingo was first played in Italy and quickly spread to worldwide, until the late 90s, when the first developer designed an online bingo version. With numerous improvements over the years, you will find several bingo variations each with its set of rules.
Online bingo is hugely popular in Canada. Since it's widely available on mobile and desktop devices, finding sites to play bingo online is easy. The game is also legal to play, and this means you can find a bingo site you like, create an account, deposit, buy tickets and play the game.
A great addition to bingo sites is that they have chat rooms so you can communicate with other players during the game. This human interaction proves online bingo experience is as incredible as that in land-based bingo rooms.
In this article, we will cover everything you need to know about bingo online. You will learn tricks to win the game, where to find these games, and so much more.
Where to Play Bingo Online 2023
Signing up to a Bingo Site
A bingo site is an online platform you can log in to and start playing. Fortunately, there are many websites focused on offering bingo games. Others, such as online casinos, embed a bingo platform such that you can play both casino games and bingo.
The best bingo site is characterized by several features, including bonuses and promotions, game lobby, payment methods, customer support, and a user-friendly interface. Picture any online casino you've played at.  The design, layout, and features are similar to ones you will find on a bingo site. Signing up at a bingo site is easy.
Here is a step-by-step procedure on how to play at an online bingo platform:
1. Choose on our recommended bingo sites.
2. Create an account by filling in your details, including name, address, phone number, and any information the signup prompt asks of you. Verify your account.
3. Fund your account. Look up the payment methods supported by the bingo platform. Choose a bank processor whose account you have. For example, if you have an iDebit account, use it to transfer money from it to the bingo site.
4. Find a bingo room. A bingo site will have several bingo games. Choose one, familiarise yourself with its rules and get ready to play.
5. Start playing.
Bingo Rules and Game Variations
The objective of bingo is to mark all numbers on your ticket as the bingo caller calls randomly generated balls. When playing online, the process is automated. All you have to do is click draw, and a computer program will begin to generate numbered ball. If the number generated matches any on your ticket, the computer program marks it (uses a fluorescent color to highlight it). You can play virtually, which means you are playing against a computer program or live where you play against other human players.
The basic rule across all types of bingo is to marks all numbers following a pre-defined pattern. For example, be the first to mark numbers placed diagonally on your ticket. The rules for playing bingo are similar across different variations. The difference is barely noticeable, especially when playing online.  For example, playing 75 bingo is different from playing 90 bingo.
The first variation is where you get a ticket with 25 boxes with random numbers between 1 and 75. The goal is for the computer to mark all numbers, whether vertically, horizontally, or four-corner, as the caller mentions them. The latter variation has 90 bingo numbers and involves a card with three rows of five columns, fifteen boxes altogether each of these boxes has a random number, contrary to other variations.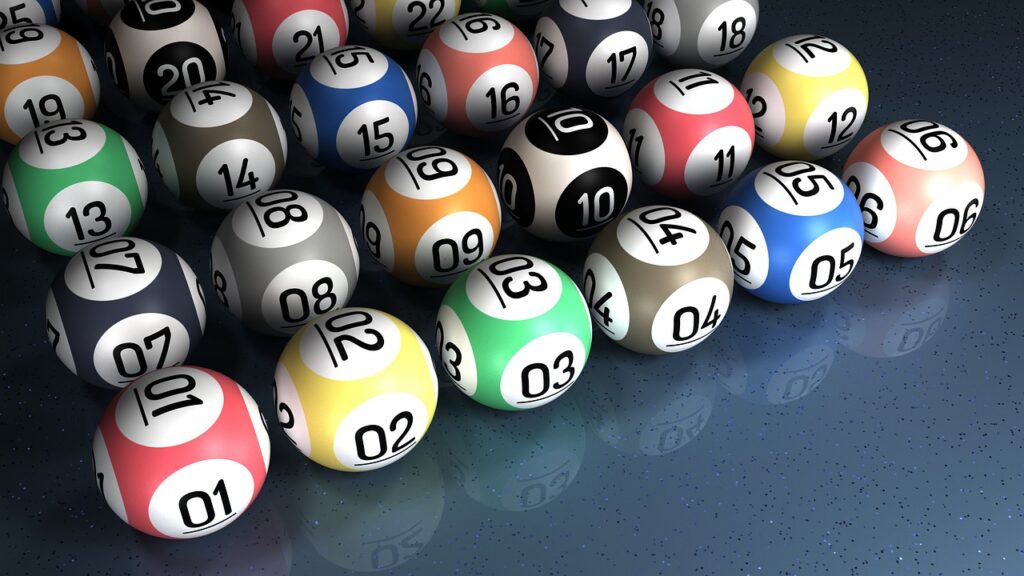 Most Popular Bingo Games
There are several bingo games. Here are some of the most popular bingo games:
75-Ball
This is the most popular bingo game. It features simple rules, which contribute to its popularity. The variations for this game include blackout, any lines of five, patterns, high 5, and several others. So, if you are playing any lines of five, be the first to mark five numbers on a horizontal or vertical line to win. If you are playing the N pattern, ensure to be the first to mark all numbers forming the N pattern to win. These processes are automated if you are playing online unless you choose to mark manually.
80-Ball
80-ball bingo is also called shutterboard bingo. It is a fast-paced game requiring a low stake to play. The ticket for this game features four columns and four rows. Each column has a unique color. Variations for this game include line & house, full house, all four columns, all corners, and outbox/inbox.
90-Ball
The chances of winning at this game are slimmer compared to 75-ball and 80-ball. The card layout is different, and it takes longer before the game is finished. But, it is thrilling and ideal for pro players.
Software Providers
Software providers are game manufacturers who sit and design a bingo game to meet players' needs. Each provider uses his innovations and skills to create a unique game from another developer. A game's quality is determined by how much technology a developer is willing to implement while designing a game.
Thus, you will find one variation from different developers, each unique to some point. For example, a game can have a thrilling soundtrack while another lacks. Also, some games have more function buttons than others, giving you a chance to be more engaged in a game rather than staring at the screen.
When choosing a bingo game, ensure it is designed by one of these developers:
Microgaming
Playtech
Gamesys
Dragonfish
Virtue Fusion
Microgaming and Playtech have the best bingo games. They are engaging, feature striking design and gameplay.
Bingo Strategies, Tips & Tricks
Bingo is a game of chance. Thus, you cannot follow a defined procedure like card counting in blackjack to win. Yet, there are several tips you can implement to increase your chances of winning.
The first tip is to play when most other players are not online. A crowded bingo room reduces your chances to win as each of you will get fewer tickets. Another tip is to buy several tickets. You can buy up to 100 tickets depending on the game's rule. However, ensure you are working with a budget.
One of the tricks of increasing your chances to win is finding the odds of the game. You can do this by dividing the number of cards by the number of tickets in that game. For example, if you have 5 cards in a game with 100 sheets, then you have 5% chance of winning. Thus, you can increase the number of tickets to increase your chances of winning.
Bingo VIP Rooms and Programmes
Most bingo sites have a loyalty program. The more you play, a bingo room rewards you with points to unlock various VIP rooms. With each higher tier, you get better rewards or bonuses.
Some bingo rooms can offer luxurious rewards for playing in their room. These could include a luxury trip, ticket to a special event, holiday present, and much more. However, a low wager bingo can only afford to give you a cashback percentage of a particular lost amount, bonus funds, and free spins.
A loyalty program is subject to changes. The bingo operator decides what to offer at any given time. Overall, a bingo room with a loyalty program is better as it is a rewarding program.
Bingo Online vs. Offline
Playing bingo online or in a land-based bingo room is undoubtedly different. Most steps while playing bingo online are automated. So, the engagement is relatively low. However, playing in a local gaming facility is thrilling. For starters, you will be physically surrounded by other players whose goal is to win. Sitting in such an environment is exciting by itself.
When you start playing, you will be hoping to shout BINGO before anybody else. The human interaction experienced in a local offline bingo event is better than one present in an online bingo chat room.
Online Bingo Chat
When playing bingo online you might stumble upon the chat feature. It is a messaging box where you can type and send messages to other players participating in the game. It is not a video or audio chat. Thus, the human touch is not present. But, the aspect of talking to other players who could be anywhere in one of the provinces in Canada is thrilling.
Licensing and Safety
The internet is flooded with thousands of bingo rooms and casinos. Some are licensed while others are not. Fortunately, you can quickly identify whether a bingo room is licensed or not. Most websites will include licensing information at the bottom of the page.
Yet, you have to confirm whether the licensor is reputable or legit. Some regulatory bodies give out license numbers but don't reach out to find whether the licensed brand is following regulations.
Thus, it's crucial you join a bingo room licensed by reputable regulators such as Malta Gaming Authority. This regulator is known for its strict regulations that a gambling platform must follow if it wants to keep its operating license. Other reputable licensors include UKGC, Gibraltar Gaming Commission, and Curacao government. 
Choosing a licensed bingo site equals safety. You can trust the site protects your data. Moreover, you can rest assured that you can safely deposit and withdraw your winnings without a hitch.
You don't have to stress looking for a licensed bingo room. At CasinoGuide, we research on the reputation of a website before recommending it. Thus, you can pick any of these bingo sites and play, knowing your data is safe.
Available Payment Methods
Availability of deposit and withdrawal methods at a bingo site is an aspect worth considering. It tells whether it will be convenient to deposit and withdraw your winnings. A good website should process payment through e-wallet methods, pre-paid cards, cryptocurrencies, instant banking, mobile payment, and bank transfer.
Some of the payment methods include Citadel, iDebit, Interac, InstaDebit, EcoPayz, WebMoney, MuchBetter, Ripple, Litecoin, Bitcoin, MasterCard Credit, AstroPay Card, and Flexepin.
Processing time for these payment methods varies. Some even impose a transactional fee. But, they are all safe to transact your funds. It's rare to come across a cryptocurrency bingo game, but most sites accept transactions through bitcoin and convert the bitcoins to a standardly used currency on the platform.
Bingo Online: CasinoGuide Summary
With the above information, you have all the information you need to find, play and win bingo games. We've covered how to join a bingo site, bingo options you can play, software providers for these games, and strategies and tips that increase your chances of winning a game.
We've also looked at the importance of playing at a licensed platform. It goes without saying that the internet is a vast web, and your data might be used for malicious reasons. Thus, always choose to play at a site promoting data security and fair gaming. Also, play at a platform that supports a payment method you know about. The payment methods we've outlined above are convenient, fast, and safe to use.
Overall, there are many sites on which you can play bingo—each offers different bingo games. You are thus sure to get countless entertainment, especially when you choose a bingo room with a chat room as this is a channel to talk to your friends and other players playing bingo.
FAQ
🔎 What bingo numbers are called the most?
🔎 Can I play bingo on my smartphone?
🔎 Can I play bingo with my friends?
🔎 Is it legal to play bingo online?
🔎 Can I find bonuses on bingo?
🔎 Where to play bingo online?