Online slots players who have a rebellious streak will be interested to hear that one venue is on the lookout for the biggest outlaw in town. Rapid Casino has a Wild West theme, so its Most Wanted campaign suits it perfectly, but the weekly prize of $3,000 is as 21st century as they get. If you've ever wanted to establish your reputation as a force to be reckoned with, this is your chance.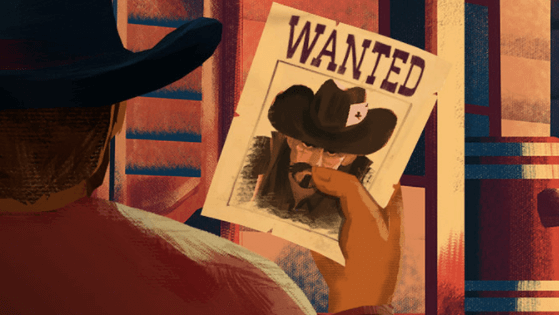 Become The Most Wanted at Rapid Casino
The good thing about this heist is that it's all above board and organised by Rapid casino itself, so you won't have to worry about getting caught. In fact, the Sheriff is out of town for the duration of this promotion, so you can try your hardest to become the meanest cowboy around and he won't have a clue.
All you have to do to be in with a chance of becoming The Most Wanted at Rapid Casino is have a go at achieving the highest multiplier of the week by playing your favourite games. If you succeed, you'll win yourself a cash prize of $3,000. You'll also enjoy all the notoriety that your inner outlaw craves.
How to Pull Off the Perfect Heist
Participating in this promotion is as easy as putting on your favourite cowboy boots, but pulling off the perfect heist will require a good amount of luck. Here's how to proceed:
Log into your Rapid Casino account (or sign up for a new one if you haven't played here before) and make a deposit. As a new player at Rapid Casino you can get a welcome package worth up to $1,000 across your first three deposits, so make sure you have plenty of room in your saddlebag.
Play your favourite games using a minimum qualifying bet of $1. 
If you land the biggest win of the week, you'll become the Most Wanted. 
The Casino reserves the right to withdraw this promotion at any time, general terms and conditions and Bonus Rules apply. Campaign is valid from the 27th September 2021 and until further notice.
Rapid Casino knows that players won't all be using the same stakes, so the biggest win of the week will be based on its multiplier value. For example, one player might win $300 from a bet of $1, which is a multiplier of 300. Another player might win $500 from a bet of $2, which is a multiplier of 250. It's the biggest multiplier that counts here, so in this example, the player winning $300 from a bet of $1 would beat the player winning $500 from a bet of $2.
Saddle Up and Seize the Day
It isn't often that the Sheriff is out of town, so you need to make the most of those times when he is. And right now is one of those times. Saddle up and head over to Rapid Casino to prove your worth as an outlaw and you could soon be riding off towards the sunset with a hefty cash prize. You won't necessarily be popular, but you will be respected as The Most Wanted, and for most outlaws, that's even better.