We're a week into February and Valentine's Day is just around the corner, so we shouldn't be surprised that one of our favourite online casinos is running a Feel the Love Slots Festival promotion. What we are surprised about is how generous it is. All participants will have the chance to win a share of $4,500 every day. And if that wasn't enough, qualifying participants will also be entered into a special Valentine's Day Raffle with a prize pool of $21,000.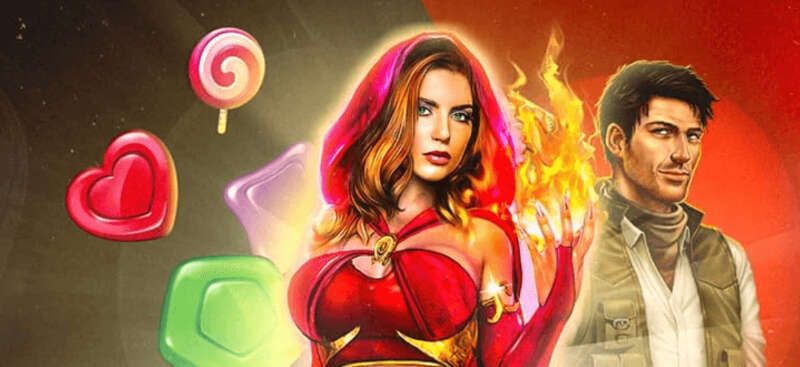 Give Slots Some Love at Betsafe Casino
The Feel the Love Slots Festival is running at Betsafe Casino until 17:59 EST on Sunday 13th February. Each day of the festival will give you the chance to win a share of a prize pool worth $4,500. That sum will be shared between the participants who achieve a top 100 position on the daily leaderboard. The higher your position on that leaderboard, the more you will win, as shown below.
1st place wins $1,500
2nd place wins $375
3rd place wins $150
4th – 10th place wins $75
11th – 50th place wins $30
51st – 100th place wins $15
How to Get Involved
Giving yourself a chance of winning any of these prizes is as simple as falling in love at first sight. Simply visit Betsafe Casino, navigate to the Feel the Love Slots Festival promotion page and opt-in. When you've done that, play any of the slots games on offer at whatever stakes you prefer. Your biggest win of the day (assessed as a multiplier) will then be taken to set your score for the $4,500 Daily Leaderboard.
You can only win a maximum of one prize in any given promotional period (18:00 EST to 17:59 EST each day) but you can win multiple times throughout the promotion.
$21,000 Valentine's Day Raffle
Participants in the Feel the Love Slots Festival who wager $150 or more on slots will receive one entry into a special Valentine's Day Raffle that will be held on 14th February. The raffle will randomly draw winners for each of 600 cash prizes, as shown below:
1 prize of $3,000
1 prize of $1,500
1 prize of $1,125
1 prize of $750
1 prize of $600
1 prize of $450
1 prize of $225
18 prizes of $75
25 prizes of $45
100 prizes of $30
150 prizes of $22.50
300 prizes of $15
Note that you can only win one prize in this raffle and that all prizes will be paid to winners within 72 hours of the draw taking place.
Play the Games You Love Today
What we love about this promotion – quite apart from the staggering amount of cash that it is giving away – is that it allows you to play whatever slots games you want. There are thousands of titles to choose from across every genre, so start playing the games you love today and good luck on the leaderboards.