Do you like the idea of playing at the same online casino week in, week out, but want to have a particularly good reason for doing so? If so, you need to look no further than the $15,000 Giveaway promotion. This is a prize draw promotion that is taking place at one of the most popular online casinos in Canada, and all you need to be in with a chance of winning is an entry. You will, however, need to work for that.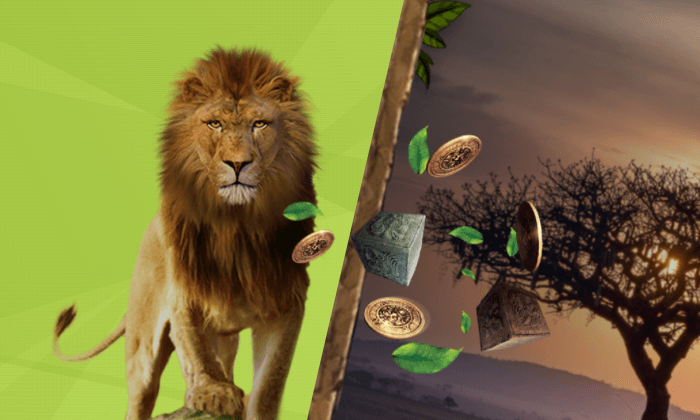 Casual Won't Cut It at Casimba Casino
The $15,000 Giveaway promotion runs three times each year at Casimba Casino. The first promotion of 2022 starts on Tuesday 1 February and runs until Saturday 30 April. Subsequent promotions will run from 1 May to 31 July and from 1 August to 31 October.
This online gambling promotion works like a regular prize draw, but everything is on a bigger scale, including what you need to do to secure an entry. In a nutshell, you need to make deposits totalling at least $1,000 in any given month in order to start earning points. You'll then earn 1 point for every $800 that you wager. Collect 250 points and you'll receive a coveted Major Ticket for the prize draw.
That sounds like quite a challenge, we know, but the size of the task reflects the value of the prize that will be taken home by the eventual winner. When the draw takes place, one ticket holder will be selected to win a prize worth £15,000. The prizes that the winner will be able to choose from include:
A selection of Apple products.
A selection of gadgets.
A selection of home improvement goods.
A 7 day expenses-paid safari holiday to South Africa.
$15,000 Giveaway Promotion Rules
This is a serious promotion, so you should take time to read through the full set of rules that are published on the Casimba Casino website. In the meantime, here are the main rules to note:
Points will only be earned when a player has deposited $1,000 or more in any month during the promotion.
1 point will be earned for every $800 wagered.
1 Major Ticket will be earned for every 250 points collected.
There is no limit on the number of Major Tickets that can be earned.
The winner will be contacted via the contact preferences detailed in their account.
The winner must claim their prize within 2 weeks of the prize draw.
Want to Win Even More?
Believe it or not, this isn't the biggest promotion available at Casimba Casino. If you're even more ambitious then you could have a go at earning a Mega Ticket for a $50,000 Cash Giveaway that starts on 8 February and runs right through to the end of January 2023. And the good news is that if you qualify for that you're likely to qualify for the $15,000 Giveaway promotion in the process. Visit Casimba Casino for more details and enjoy your gaming.