Andar Bahar is a game of chance that originated in India and is now being enjoyed at online casinos around the world. The classic game is always fun to play, but Evolution Gaming has now made it even more exciting by releasing its own version with optional side bets. The new game is called Super Andar Bahar and it gives you the chance to land a side bet that could pay as much as 4,000 times your stake.
Play Evolution Games at These Casinos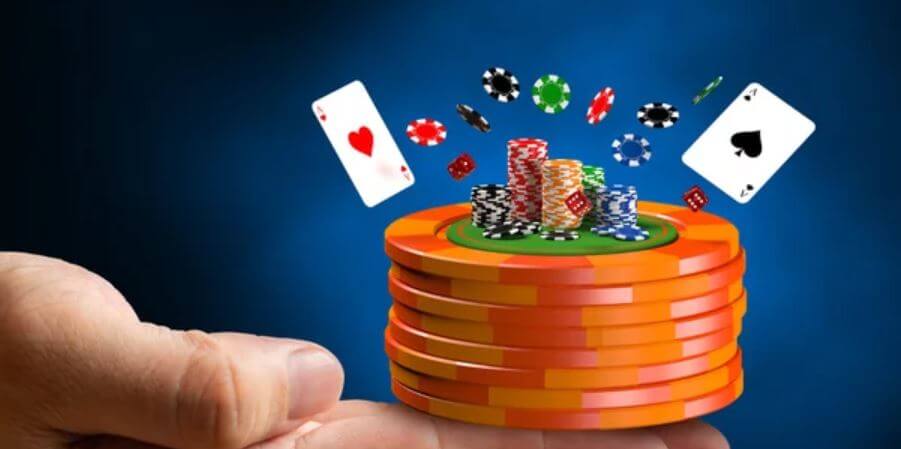 Andar Bahar - A Quick Introduction
The regular game of Andar Bahar is fairly straightforward. It is played on a table layout that has boxes for three cards - the Andar (inside) card, the Bahar (outside) card, and a Joker card between the two. The Joker card is dealt first and your job is to bet on which of the Andar or Bahar hands will be able to match the Joker card first.
Cards are dealt alternately to Andar and Bahar, starting with the Andar hand, until one of them matches the Joker, and that gives bets on Andar a slight advantage. For that reason, a winning Andar bet will typically pay 9:10, while a winning Bahar bet will pay 1:1.
What's New in Super Andar Bahar?
Super Andar Bahar from Evolution is a live exclusive casino game that is faithful to the original rules just presented, but it also gives players the option to place one or more of ten additional side bets. The side bets concern the number of cards that will need to be dealt before the Andar or Bahar hand matches the Joker. A standard deck of 52 playing cards is used, and the betting options are shown below, along with their respective payouts:
1 to 5 pays 2:1
6 to 10 pays 3:1
11 to 15 pays 4:1
16 to 20 pays 5:1
21 to 25 pays 8:1
26 to 30 pays 12:1
31 to 35 pays 20:1
36 to 40 pays 40:1
41 to 45 pays 110:1
46 to 49 pays 800:1
Supercharged Excitement with Random Multipliers
The additional side bets that we've just detailed make the traditional game of Andar Bahar even more exciting than usual, but Super Andar Bahar goes even further. Every round of the game also sees anything from one to five multipliers being randomly applied to the side bets, and that makes it possible - if you're exceptionally lucky - to win as much as 4,000 times your bet.
Super Andar Bahar is a Must-Play Live Casino Game
The design and presentation of Super Andar Bahar are just as impressive as the game itself. Every game is streamed live from an Indian-themed casino studio, and that makes it easy to imagine that you're playing in a traditional setting. Whether you're a fan of the regular Andar Bahar format or have yet to discover the joys of this engaging card game, you're sure to love all that Super Andar Bahar has to offer. Play today in the Live Casino section of your favourite venue and good luck.