Evolution Gaming has finally launched its Dual Play tables in Canada, giving both land-based and online casino players a whole new way of gaming. Okay, so it's not totally new, because Evolution's Dual Play system has been available in other countries for a while. But it's certainly new to those of us in Canada, and that's a very exciting development. Read on and we'll tell you what makes Dual Play so exciting and where you can experience it.
Where to Find Dual Play Tables Online
Award-Winning Mobile Experience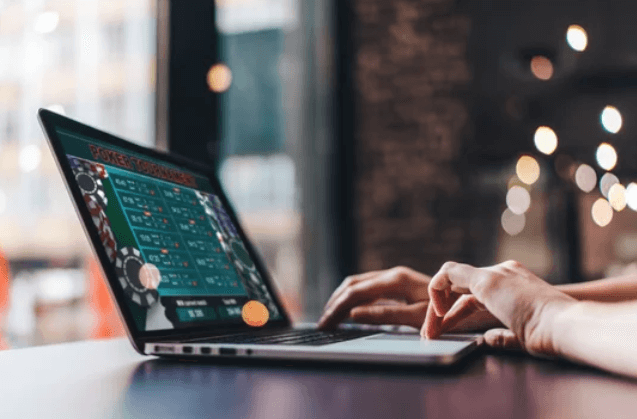 What's So Special About Dual Play Tables?
Dual Play is a fantastic innovation that allows games to be played at land-based casinos and online casinos at the same time. If you've already enjoyed playing live thrilling casino games online then you'll know that the action is usually streamed via video from purpose-built studios. Those studios are attractive, for sure, but nobody actually plays in them in person. All of the players involved are sitting at home or at work and participating via computer or a mobile device of some sort.
Dual Play table games are different because here the action is streamed live from a genuine land-based casino where other people are playing. So, when you play at a Dual Play table online, you'll be enjoying the exact same game as those who are actually sitting at the same table in the casino.
The first Dual Play tables in Canada can be found at Loto-Québec's Casino Montreal. If you visit that land-based casino you'll find two Dual Play Roulette and two Dual Play Baccarat tables. Whether or not you'll find a vacant seat is another matter, so if you want to be sure that you can play, the easier option is to hop online and play at one of the same tables from the comfort of your own home.
Playing Dual Play Table Games
From a procedural perspective, actually playing a Dual Play table game online is much the same as playing any other Live Casino table game. You place your bets via an on-screen interface and watch the action being streamed live in real-time. However, the knowledge that the game is coming at you direct from a genuine land-based venue like Casino Montreal adds a huge element of realism to proceedings.
The Benefits of Dual Play Tables
Playing at Dual Play tables offers a number of benefits, and we've already mentioned the first one, which is the greater sense of realism. Another is the ability to get a seat at even the busiest of times. While the land-based table might be fully occupied, there is no limit on the number of people who can participate in the same game online. Yet another benefit is that playing Dual Table games lets you "try out" a land-based casino from home so that you can decide whether or not you might want to visit it in person at some point.
Discover Dual Play Tables Today
The new Dual Play tables at Casino Montreal are hopefully the first of many more that will be arriving in Canada. If you'd like to do your bit to encourage the expansion of this type of gaming, head online and participate in a Dual Play game today. It's a Live Casino experience that's difficult to beat.