The nation is patiently waiting for the International Ice Hockey Federation's World Junior Championship to begin on Monday 26th December. This year's competition is being hosted by Moncton in New Brunswick and by Halifax in Nova Scotia. It will run through to the beginning of the new year, with the Final scheduled to take place on Thursday 5th January, and the question on everyone's mind right now is how Team Canada will fare in the event.
Bet on the Juniors
Award-Winning Mobile Experience
Fully Regulated and Licensed
Excitement Builds for Team Canada
Every nation that competes in the 2023 IIHF World Juniors will obviously be hoping that its team will put in a good performance, but Canada has a great record in this event so our expectations are perhaps higher than most. Of course, Canadians love to get excited about any competition that gives us a chance to shine, and if it's one that revolves around our favourite sport, so much the better.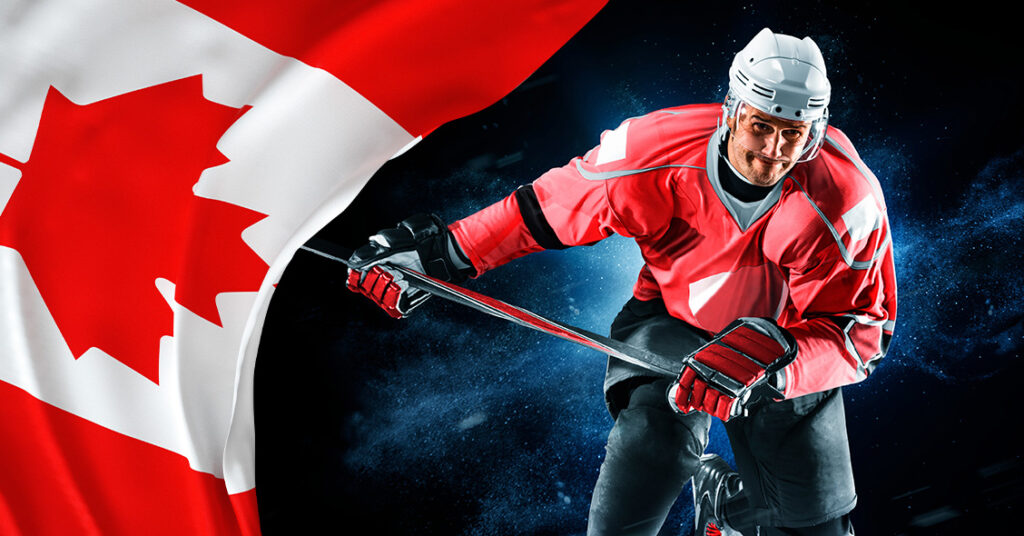 When Does Canada Play in the Juniors?
The IIHF Championships begin with a Group stage where ten teams are split into two groups. Each team will then play every other team in the same group once, and the top four teams from the group will progress to the knockout stage. The four teams that Canada will face in Group A (Halifax) are Sweden, Czechia (Czech Republic), Germany and Austria. The schedule is as follows, with all matches taking place at the Scotiabank Centre at 19:30 local time (23:30 UTC):
Monday 26th December - Czechia v Canada
Wednesday 28th December - Canada v Germany
Thursday 29th December - Austria v Canada
Saturday 31st December - Canada v Sweden
Assuming that Team Canada progresses through to the knockout stage, they would have up to three more matches to play:
Monday 2nd January – Quarterfinal
Wednesday 4th January – Semifinal
Thursday 5th January - Final
Which Team Canada Players to Look Out For
Every player on Team Canada is a rising star in the world of ice hockey, so it isn't easy highlighting individuals who might merit special attention. What we will say is that four WHL players from the 2022 team are returning for the 2023 event. Those are Olen Zellweger of the Everett Silvertips, Connor Bedard of the Regina Pats, Zack Ostapchuk of the Vancouver Giants and Logan Stankoven of the Kamloops Blazers. The lineup also includes four players from the Seattle Thunderbirds: Nolan Allan, Kevin Korhinski, Thomas Milic, and Reid Schaefer.
How Has Canada Done in the Past?
Team Canada's superb win in the 2022 IIHF World Junior Championship was its 19th since the competition began. Its first-ever Championship win was achieved in 1982 and was followed by similar successes in 1985 and 1988. A golden era then saw Canada win in 1990, 1991, and every year from 1993 to 1997. That was followed by a quiet period, but Canada bounced back to winning form in 2005 and won every year from then until 2009. Other victories came in 2015, 2018, 2020 and 2022. All of this means that Team Canada has won more IIHF World Junior Championship titles than any other country.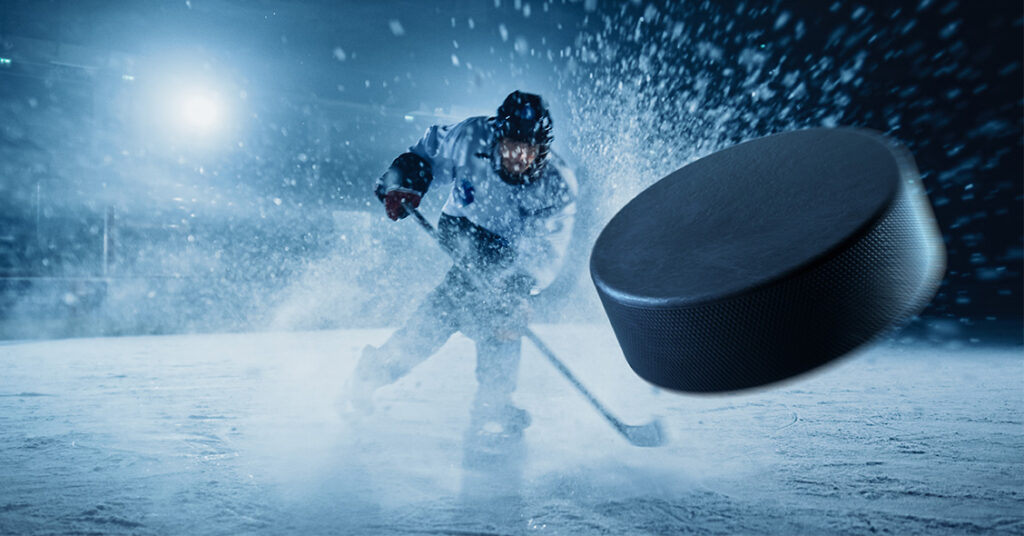 Who Won the 2022 IIHF World Juniors?
The 2022 IIHF World Junior Championship had originally been due to take place from 26th December 2021 to 5th January 2022, but the COVID-19 pandemic prevented that from happening. It was rescheduled and eventually took place in Edmonton, Alberta, from 9th to 20th August 2022.
Canada won all four of its Group A matches in that competition before going on to beat Switzerland (6-3) in the Quarterfinals, Czechia (5-2) in the Semifinals and Finland (3-2 OT) in the Final.
Are Team Canada Favourites to Win?
Given Team Canada's excellent record in this competition, it is no surprise that they are the clear favourites to win again this year according to the sportsbooks. Finland and the USA are next best in the betting, followed by Sweden and the Czech Republic. Of course, all of that will change according to how teams perform when the event gets underway, so be sure to check with your favourite sportsbook on a regular basis to keep yourself up to date.
Hockey Slots to Keep You Entertained
Should you want to keep yourself entertained between Team Canada matches, we can recommend nothing better than playing one of two hockey-themed online slot games. There are more out there than you might think, and we have compiled a shortlist of recommended titles for you in our article on the Best Hockey Slots.
Good Luck to Team Canada!
Finally, we would like to wish Team Canada the very best of luck in the 2023 IIHF World Juniors. We'll be watching along with everyone else in the country, and we're hoping that we can get the new year off to the best possible start with a 20th title win.