Progressive jackpots are jackpots that get progressively bigger—usually without any upper limit—until someone eventually manages to win the whole lot at once. They are most commonly offered by slot games, and their potential to change the life of a player in a split second means that progressive slots are extremely popular at online casinos everywhere.
In this article, you'll learn all you need to know about progressive jackpots online, including how they work, the various types that are available and how they are eventually triggered. We'll also give you a shortlist of some of the best progressive jackpot slots around so that you can have a go at landing a big payout for yourself. The odds of anyone actually doing that are very slim, as you'll soon see, but plenty of lucky players have succeeded in the past, and plenty more will do so in the future.
Top 5 Online Casino Jackpots
What Are Progressive Jackpots?
Progressive jackpots are online slot games that have a jackpot, which is the top prize that can be won by playing. Most jackpots have a fixed multiplier value that never changes. For example, a game with a 5,000 multiplier jackpot will pay 5,000 times the bet value to any player who succeeds in winning it.
Progressive jackpots have no such limit. Instead, they have a fixed multiplier base value, and the value increases every time a player bets on the game. With no upper limit in place, progressive jackpots online can grow to many times the size of their base starting point. As these jackpots increase, they tend to attract the attention of more players, and that drives the jackpot value up even further.
When someone eventually manages to win the top prize in a progressive game, they win the entire value of the jackpot all at once. The jackpot is then reset to its starting base value so that it can begin growing for the next lucky winner.

How Do Progressive Jackpots work?
There are several different types of progressive jackpots that we will discuss a little later, but in broad terms, they all work in a similar way. Every time a player makes a bet on a progressive jackpot game, a small percentage of their bet is set aside to 'feed' the jackpot prize fund.
The more people there are who bet on a progressive jackpot game, the faster the jackpot will grow, which is good for both players and casinos. For this reason, online casinos and game developers have come up with some clever ways of helping casino jackpots to climb faster and higher.
One such way is by linking a single jackpot to several games so that it can be fed or won on any one of them. Another is by having a single progressive jackpot for a game that can be played at multiple casinos. This makes it possible for slot fans to play for the same jackpot at several Canadian online casinos, as well as at many other online casinos around the world.
At some point, a player will meet the conditions required to hit the jackpot. When that happens, the jackpot will be delivered to the player in a mighty and potentially life-changing windfall.
How often do progressive jackpots hit? That's a million-dollar question if ever there was one, and there is no easy answer to it. Just as different fixed-value slot games pay out their top prizes at varying frequencies, so do progressive games. There are many different variables that are involved here, including how often people play the game, how much they bet per spin and how the slot game software has been programmed in the first place. Some games seem to deliver a progressive payout every few months, while others can go for a year or more without delivering.
Types of Progressive Jackpots
There are four main types of progressive jackpots that online slots can have. These are referred to as Standalone, Local, Network and Multiple. Let's take a brief look at each type in turn so that you have a good grasp of how they differ.
Standalone Jackpots
The standalone is the simplest type of progressive jackpot, as it is linked to just one particular game at one particular venue. This jackpot will only be fed by bets made on that exact game at that exact casino, even if the same game is available to be played elsewhere. Similarly, if you win a standalone jackpot it will have no effect on the jackpots offered by the same game in other locations because each jackpot stands alone.
Standalone jackpots aren't fed by players at other venues, so they will tend to grow at a slower pace than some of the other types that are available. On a more positive note, you can be sure that someone will win the jackpot by playing that particular game at some point, even if you don't know when that will be.
Local Jackpots
Local progressive jackpots are ones that can be won on any game of the same type at a single location. Imagine a row of five identical slots in a land-based casino. If those games each had standalone jackpots then one player winning the jackpot on the first slot wouldn't have any impact on the other four. However, if they were local jackpot games they would all share a single progressive jackpot, and the first of the five players to win would land the whole amount, at which point the jackpot would be reset for all five games.
This is a common type of progressive jackpot that you'll find at online casinos. With all players of the game in question helping to feed the jackpot, it will grow faster than a standalone. The downside is that anyone playing the same game at your chosen online venue can win, even if you never leave the game that you are personally playing.
Network Jackpots
A network progressive jackpot is one that is fed and can be won by players at any casino on the same network. A great example is the Mega Moolah series of games from Microgaming. These games all share a single progressive jackpot which can be won by anyone at any casino that offers the games.
The great thing about network jackpots is that they often have thousands or tens of thousands of players contributing to the prize fund with each and every bet. This means that they can grow to dizzying heights incredibly quickly, but of course, they can also often be won by players anywhere in the world.
Multiple Jackpots
Some jackpot slots offer multiple progressive jackpots, each of which increases in value as bets are made. There will usually be one 'main' jackpot and two or three smaller progressives that are designed to pay our lesser sums on a more frequent basis. Again, Mega Moolah is a great example. That game actually has four progressives - a Mega, Major, Minor and Mini - which means that players can enjoy landing smaller jackpot wins as they pursue the biggest one of all.
How Progressive Jackpots Are Won
Jackpot slots are games of chance, so triggering a progressive jackpot payout is always a matter of luck and being in the right place at the right time. That said, different games will deliver their jackpots under different conditions. Here are some of the most common:
Specific Symbol Combinations
Many games will award their progressive jackpots to players who manage to land a specific combination of symbols on the reels. If this is the case then you will be able to see what combination is needed on the paytable. The nice thing about these games is that you'll always have an exciting sense of anticipation when you see a few of the required symbols drop in on the first two or three reels. If the rest of them also land, you'll have plenty to celebrate.
Bonus Performance
The progressive jackpots offered by some slots can't be won in the main game but must be triggered during a bonus game. For example, you might have to trigger a bonus game and then spin a prize wheel to determine what you win, with one of the prizes being the progressive jackpot.
These games are also good for giving you a sense of anticipation, because every time you manage to trigger the bonus game, you know that you have a chance - however small - of turning it into a jackpot-winning event.
Random Activation
These games will award their jackpots at completely random times, so you could win the progressive on any spin. Of course, the same can be said for all progressive slot games, but while some will give you the illusion of having achieved something (such as landing a specific set of symbols or winning a bonus game) random activation titles will simply deliver the goods whenever the software decides that the time is right.
Must Drop Jackpots
A fairly recent innovation in the world of progressive jackpots is the Must Drop mechanism. Games with this mechanism are programmed so that they have to deliver their jackpots within a certain period of time, such as once each day, week, or month. The closer the game gets to the deadline, the more likely it is that someone will win the top prize, so be sure to look for such Drops & Wins slots in the casino promotions area of your favourite online casino.
Must Drop jackpots are great for those of you who want to give yourself the best shot at winning. However, because they are reset every day, week or month they are unlikely to reach the levels of games that don't have time limits.
The Maximum Bet Condition
You should note that some games will only pay the full amount of their progressive jackpots to those who play with the maximum bet size. For example, if a slot allows you to play anything from 1 to 5 coins or lines per spin, you might only be able to win the progressive if you bet the 5 coins and/or lines required. Be sure to check the rules of the game you are playing so that you know whether or not this condition is in place.

Biggest Casino Jackpots Ever Won
Progressive jackpot wins can be extremely hard to achieve, with some requiring you to beat odds of 49 million to 1. However, just like lottery jackpots, a minority of players do get incredibly lucky from time to time, and there have been some staggering wins achieved.
Microgaming set the first world record for delivering the biggest online slot win in 2015 after a UK player named Jon Heywood won €17,879,645 from a bet of just 25p on the famous Mega Moolah game. That win has since been broken twice by the same company, with a player in Belgium most recently winning €19,430,723 playing Absolootly Mad Mega Moolah.
Best Progressive Jackpot Slots and Game Providers
It should come as no great surprise that the best progressive jackpot slots tend to come from the best game providers. Here are a few of the providers that have given us some of the most exciting progressive slots around.
Microgaming
Founded in 1994, Microgaming (now known as Games Global Ltd) has grown to be one of the biggest and best gaming brands in the world. It released the iconic Mega Moolah progressive slot with a $1,000,000 base value way back in 2006, and many other jackpot slots titles have followed. The progressive jackpot is common to all the games in the Mega Moolah series, so you can play whichever one you like and still be in with a chance of hitting a potentially record-breaking win. Some of our go-to casino games with Microgaming progressive jackpots include:
Mega Moolah
Immortal Romance Mega Moolah
Absolootly Mad Mega Moolah
Atlantean Treasures Mega Moolah
Fortunium Gold Mega Moolah
Sisters of OZ WowPot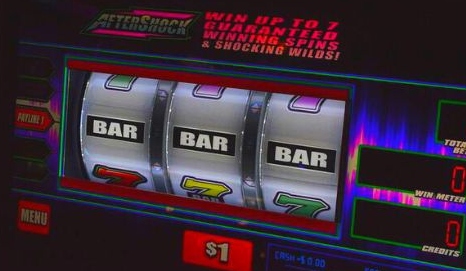 NetEnt
This big player in the gaming scene was founded in Sweden in 1996, making it only slightly younger than Microgaming. NetEnt started developing its own casino games a few years later and many of them have since become classics. Its first jackpot slot was Mega Fortune, which was released in 2010 and is still very popular with players in Canada and around the world. NetEnt was acquired by Evolution in 2020, but the NetEnt name is still going strong. Just a few of the progressive jackpot slots to look out for from this company are:
Mega Fortune
Divine Fortune
Arabian Nights
Hall of Gods
Irish Pot Luck
Grand Spinn Superpot
Playtech
As you may already know if you've explored our casino reviews area, Playtech is one of the most prolific casino game developers in the world. The company was born in 1999 and has released over 600 games to date, with new titles being added on a monthly basis. While most of the slots from Playtech have fixed jackpots, it does come up with some fantastic progressives every once in a while. One of its earliest is Beach Life, which is still going strong. The number of progressives has built up steadily over time, and some of our current favorites are:
Beach Life
Age of the Gods: King of Olympus
Gold Rally
Djinn of Storms
Gem Splash
Gladiator Jackpot
Progressive Jackpots Are Here to Stay
Playing slots is all about having fun, not necessarily winning, but having the opportunity to pursue a big prize is always an exciting prospect. While the chances of actually landing a huge progressive win are slim, it's the idea that counts. That's why so many millions of people play lottery games, and that's also why progressive jackpot slots look set to be around for years to come.
FAQ
🔎 What are progressive jackpots?
🔎 How do progressive jackpots work?
🔎 Is it easy to win on progressive jackpots?
🔎 Are progressive jackpots fair?
🔎 How often do progressive jackpots hit?
🔎 How are progressive jackpots paid?
🔎 Is there any strategy for winning a Progressive Jackpot?