The chances of someone winning a lottery jackpot are even smaller than the chances of them getting struck by lightning, but that doesn't stop us optimistic Kiwis from having a go on a regular basis. Lotteries are as popular today as they ever were, and the fact that you can now play lotto online just as easily as you can play games at online casinos makes them convenient and accessible to all.
This article will give you an overview of the lotto NZ online scene so that you know what opportunities are available and how to take advantage of them. We'll discuss the different online lotto games that can be played, how to play lotto online and whether or not lottery winners in New Zealand have to pay tax on their prizes.
Play Lotto Online NZ for Real Money

Types of Online Lottery
New Zealand lotteries are operated by Lotto New Zealand, which was founded in 1987 as the New Zealand Lotteries Commission. The first game it made available was Lotto, and that is still going strong more than 35 years later. There are also a number of other games that can be played, so let's take a brief look at each of them:
Lotto
This is the original and much-loved game that has been played since 1987. There are currently two Lotto draws per week, and those take place on Wednesdays and Saturdays. Players must select four lines of numbers to participate, with each line comprising a selection of 6 numbers from the range 1 to 40. There are 7 prize levels, known as Divisions. The jackpot – which is Division 1 – has a fixed value of NZ$1 million and this is divided equally between all players who succeed in matching all six main numbers on one line.
Strike
Launched in 1993, Strike is a game that can be played as an add-on to a Lotto entry or on its own. The aim here is to match any of the first four Lotto numbers in the order they are drawn. Prizes are paid to players who correctly match 1, 2, 3, or all 4 numbers. The top prize for matching all 4 in the correct order has a minimum value of NZ$100,00. This is shared between all players who succeed, and if no player succeeds the prize fund is rolled over to the next draw, up to a maximum of NZ$700,000.
Powerball
Introduced in 2001, the Powerball game is an adjunct to the Lotto game. Participants must select 6 main numbers from the range 1 – 49 and 1 Powerball selection from the range 1 – 10. If you match the Powerball with a winning Lotto line, the prize paid will be larger than if you had played the Lotto without the Powerball option. The Division 1 prize for a Powerball entry has a minimum value of NZ$4 million. If no player matches all 6 main numbers, plus the Powerball, the prize fund is rolled over to the next draw.
Keno
Keno works in much the same way as the popular online Keno casino game. Draws take place four times each day. Players select anything from 1 – 10 numbers from the range 1 – 80 and when the draw takes place, 20 keno numbers will be randomly selected. The aim is for the player to match as many of their selections as possible. The biggest prize on offer – for selecting 10 numbers and matching all of them – is worth NZ$250,000. You can also pay double the usual entry fee to turn it into a Keno Multiplier entry. This can increase the value of a win by up to 10 times.
Bullseye
This game takes place at 6pm every day. Players must select any six-digit number from 000000 up to 999999. When the draw takes place, the game generates a winning six-digit Bullseye number. The aim is for players to make a selection that matches the Bullseye number as closely as possible. The top prize has a minimum value of NZ$100,000 and goes to anyone who matches the Bullseye exactly. Further prize divisions reward players who are no more than 50,000 away from the Bullseye. The closer you are to the Bullseye, the more you can win.

How to Play Lotto Online
Because it was the first lottery that was made available to players in New Zealand, the original Lotto is still the most popular game around. If you're wanting to know how to play lotto NZ, then read on for all the details.
All draw-based lottery games work in much the same way, so in this section, we will use the Lotto game as an example as we explain the ins and outs of lotto NZ online play.
Lotto Rules and Odds
We have already said that the aim of Lotto is to select 6 numbers from the range 1 to 40. When the draw takes place, 6 main numbers will be drawn and 1 additional bonus number. Your aim is to match as many of your selections as possible and the top prize goes to those who match all 6 main numbers.
This range of 1 to 40 is smaller than you'll find in many lottery games around the world, where 1 to 49 is more common. That's good news for Kiwis because it gives us a better chance of winning the top prize. You'll still need an incredible amount of luck to succeed, but at least the odds are a bit more attractive than in a 6 from 49 lottery game.
The actual odds for each of the prize divisions, and the numbers you need to match to win in each case, are shown in the table below. Note that the odds are for success with one line of numbers only:
Prize
Division
Match
Odds of Success
1
6 Main Numbers
1 in 3,838,380
2
5 Main Numbers + Bonus
1 in 639,730
3
5 Main Numbers
1 in 19,386
4
4 Main Numbers + Bonus
1 in 7,754
5
4 Main Numbers
1 in 485
6
3 Main Numbers + Bonus
1 in 363
7
3 Main Numbers
1 in 35
How to Choose Where to Play Lotto Online
The question of where to play lotto games online in New Zealand is easy to answer because you can only purchase tickets from the official lottery operator. To do this, you must be 18 or older, and you will first need to sign up for an account, as follows:
Start by visiting mylotto.co.nz and click the Log In icon located in the upper right corner of the screen. This will open a registration form for you to complete.
Enter the information required by the form, which will include your name, email address and so on.
You will need to verify your identity to purchase tickets. This verification is fairly automatic if you have a New Zealand bank account and a VISA or MasterCard which is issued in New Zealand. If you don't have those for any reason, you will need to submit copies of two alternative forms of ID, such as your passport, New Zealand driver license, or New Zealand birth certificate.
How to Buy Your Lotto Ticket Online
Once your account has been set up (it shouldn't take more than a few minutes) you can make a deposit via credit card or your bank account. Credit card deposits are instant, but if you add funds from your bank you may need to allow a few days for them to appear in your MyLotto account.
When you have funds in your account, you can buy Lotto NZ online tickets as follows:
Click the Menu icon and select the game you want to play.
If you want to select your own number to enter, press the Pick Your Own button and enter your selections.
If you want to play a random selection of numbers, press the Buy A Dip button and the software will select numbers on your behalf.
Select which draws you want to enter.
Check that you're happy with all of the details and submit your entry.
Your MyLotto account will automatically be debited for the price of your entries, so all you need to do at this stage is keep your fingers crossed and hope for the best. If any of your entries succeeds in winning a prize, MyLotto will send you a message to notify you of the fact.
Minor consolation prizes will be added to your account balance straight away, but if you win a prize worth NZ$1,000 or more you will need to complete an online claim form. A message with the link to this form will be sent so that you can complete it without delay.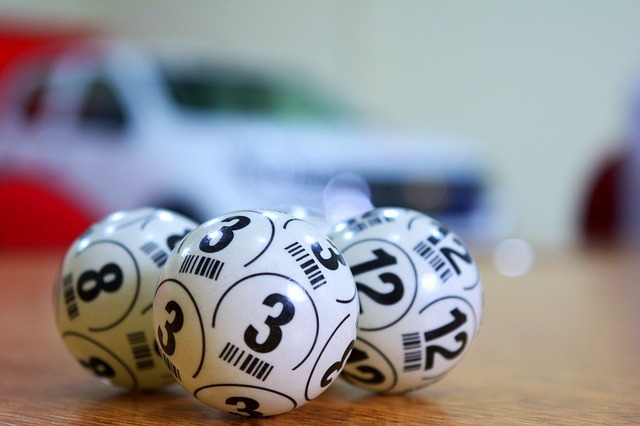 MyLotto Mobile App
MyLotto has its own mobile app so that you can purchase tickets, check the latest lottery results and manage your account when you're out and about. The app is available from the Apple App Store for iOS devices, or from the MyLotto website for Android devices. The iOS app will install itself automatically after being downloaded, while Android users will need to follow a few simple steps to install the app manually. Full instructions can be found on the MyLotto website.
Do I Pay Taxes on Lottery Winnings?
Any winnings from gambling are exempt from tax in New Zealand, so if you are lucky enough to land yourself a jackpot win you'll get to keep every cent. Of course, if you save or invest your lottery win, you will still have to pay tax on any gains that you make from those savings or investments.
History of the Lottery & Lotto Games
The first lottery game that we know of was played in Ancient China and had a format that was more similar to keno than Lotto. It is thought that the game was played so that money could be raised for the building of the Great Wall of China. Over the centuries, the game has been adapted in a number of ways, and variations were played in Ancient Rome and Medieval Europe. Today you can play all sorts of lottery games, from keno at online casinos to the draw-based games that we have focused on in this article.
FAQ
🔎 How do you play lotto online?
🔎 How do you play NZ lotto?
🔎 Can I play via lottery apps?
🔎 What are the odds of winning a lottery jackpot?
🔎 How can I win the lottery?