The game of bingo - or housie as it is commonly known in New Zealand - has been popular for decades. It used to be the case that if you wanted to play the game, you would have to visit a licensed bingo hall in person. Today, however, you can participate in online bingo games via your computer, tablet, or even your smartphone.
How to play bingo online for real money is just one of the topics that we will discuss in this article. We will also tell you about the different types of online housie games that you can choose from, which online bingo sites are the best, and how to enjoy the social aspect of the game at land-based bingo halls. Eyes down and we'll begin…
Where to Play Bingo | NZ Casinos 2023
Wondering where to play bingo online? Check out our top recommended sites right here:

How We Rank the Best Bingo Sites
Those of you who are wondering how we rank bingo sites to sort the best from the rest will be interested to learn that we look at several key areas. Members of the bingo team here at CasinoGuide personally visit all of the bingo sites for review purposes and award ratings for each of the following points:
Legality: Is the site licensed and regulated?
Safety and Security: Is the site secure? Is player data kept safe?
Games: What games can be played? How good are they?
Fairness: Are the bingo games fair to all?
Banking: Is it easy to make deposits and withdrawals?
Support: How easy is it to get help when you need it?
Community: Is there an active and friendly community of players?
When all points have been assigned, they are totalled to give an overall rating, and that rating is used to help us rank them in order. That said, it should be noted that if a bingo site fails on the first point listed above it is discarded immediately. You can therefore be confident that all bingo sites featured here at CasinoGuide are licensed, regulated, and legal for players in New Zealand.
Bonuses for Online Bingo
The online bingo scene is hugely competitive, so every site does whatever it can to attract new players and retain their loyalty. That is good news for players because it means that you can get an online bingo bonus from most venues when you sign up and get involved. The available bonuses come in a variety of forms, but they will usually belong to one of two main categories:
No-Deposit Bonus
As the category name suggests, this type of bonus doesn't require you to make any deposit to receive it. All you have to do is sign up for a new account. The bonus will usually be a modest amount of bingo credit so that you can try some of the housie games on offer first-hand.
Deposit Bonus
As you would expect, you do need to make a deposit to receive this kind of bonus. The good news is that the casino bonus you get for doing so will often be a lot more valuable. For example, it is very common to get a bonus worth 100% of your deposit, if not more, giving you a lot more bingo action for your buck.
Most Popular Online Bingo Variations
Bingo games come in several different formats, but three of the most popular ones that you'll come across in New Zealand are 75-Ball Bingo, 90-Ball Bingo and 85-Ball Bingo. Many sites offer all three variants, so let's take a look at each one in turn and see how they work.
75-Ball Bingo
The game of 75-Ball Bingo is named after the fact that it uses 75 consecutively numbered bingo balls. This is the most common form of bingo in the US, so it is just as often referred to as American Bingo by those outside that country.
Bingo tickets in 75-Ball Bingo have 24 numbers. These are set on a grid of five columns and five rows with the centre square already marked. The aim is for players to mark a particular pattern on their ticket, and the pattern changes from game to game. There are numerous patterns that can be set, from simple lines (vertical, horizontal and diagonal) to letters of the alphabet and even animal shapes. The first player to mark the required pattern wins the game.
90-Ball Bingo
This is the form of bingo most commonly played in the UK, and it uses 90 bingo balls. Tickets have nine columns and three rows, with five numbers on each row. Depending on the game being played, players win prizes by becoming the first to mark one row, two rows and then all three rows. Marking the numbers on all three rows is referred to as getting a Full House.
80-Ball Bingo
The game of 80-Ball Bingo isn't as common as its 75-Ball and 90-Ball cousins, but it is still quite popular at online bingo sites. Tickets have a grid format with four columns and four rows, and the aim is for players to complete a particular set pattern before anyone else. This makes 80-Ball Bingo very similar to the 75-Ball game, but the patterns tend to be much simpler. Expect to be asked to mark simple lines (horizontal, vertical or diagonal), the four corners, or all of the numbers on the card. All numbers marked gives you a Full House.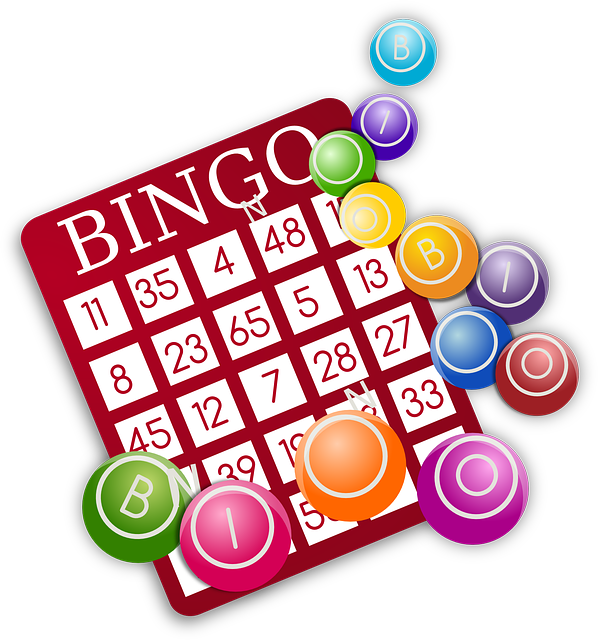 Bingo Lingo
In a traditional bingo halls, each number is announced by a bingo caller. These callers have given bingo numbers various nicknames over the years, adding an extra entertainment to the game for players. It's therefore no surprise that these nicknames are also used when playing online, too. Such 'bingo lingo' varies from country to country and even from venue to venue, but here are some of the most famous 90-Ball Bingo nicknames you are likely to encounter:
2 – One Little Duck
5 – Man Alive
7 – Lucky
8 – Garden Gate
11 – Legs
14 – Valentine's Day
16 – Sweet 16
22 – Two Little Ducks
26 – Pick and Mix
32 – Buckle My Shoes
33 – All the Threes
40 – Life Begins at 40
55 – Snakes Alive
57 – Heinz Varieties
62 – Tickety Boo
66 – Clickety Click
67 – Stairway to Heaven
70 – Three Score and Ten
77 – Sunset Strip
85 – Staying Alive
90 – Top of the Shop
How to Play Bingo Online: Rules & Tips
While there are several different variations of bingo, the procedure for playing is much the same in each one. Here, then, is our crash course on how to play bingo online for real money.
Join a Bingo Site
Your first task is to find a bingo site that you like and sign up for an account. The best way to find a trustworthy site quickly is by reading our casino reviews and selecting one that appeals to you. Signing up for a new account takes just a minute or two to provide your name, email address and other items of personal information. When your account is up and running you can make a deposit using a credit card, debit card or other common payment methods.
Tip: Look to join a bingo site that offers a generous online bingo bonus.
Buy Your Tickets
When you have cash in your account you are all set to buy bingo tickets (some venues refer to them as bingo cards). Bingo is a game of chance, so you can't change the odds of winning with a single ticket. You can, however, buy more than one ticket for each game. This is very common, and most players buy two or more tickets in the hope that one of them will be lucky enough to win a prize.
Tip: Play multiple tickets if you want to increase your chances of winning a prize in a particular game. Play single tickets if you want your cash to help you enjoy as many bingo games as possible.
Mark Your Cards
When the game begins, numbers will be called as they are drawn. Many players like to mark their cards manually with virtual markers by clicking on matching numbers as they are called. However, when you play housie online the bingo software will usually be able to mark your tickets automatically if you want it to do so. This feature can be very useful, and it's one that allows you to play many more tickets per game than you'd be able to manage manually.
Tip: Let the bingo software mark your cards automatically until you are familiar with how manually daubing works at the site you have joined.
Keep Your Fingers Crossed
Now all you have to do is enjoy the game and keep your fingers crossed that Lady Luck will smile on you at some point. The game of bingo is played primarily for fun, so remember to focus on the entertainment value that it offers and let fate decide whether or not you will win a prize.
Tip: Enjoy playing bingo for its own sake, and view wins as lucky bonuses.
Playing Bingo on Mobile
Playing bingo on a mobile device is just as easy as playing casino games. Some bingo sites have their own apps for iOS and Android devices, while others will let you play via your usual mobile web browser. Tablets will obviously give you a larger screen area than smartphones, but you'd be surprised at how much fun it can be to play on your phone whenever you have some time to spare.
Differences Between Network Rooms and Exclusive Bingo Rooms
When you play online bingo, you will soon discover that some have a lot more players than others. The games with the most participants will usually be at bingo sites that offer networked rooms. This means that players at several different sites on the same network can all participate in the same game. With more players being involved, the prizes for winning will be larger than those offered by games that aren't networked.
The downside of networked games is that more players make it harder to win. If you want to maximise your chance of winning, it would make sense to play at bingo sites that offer exclusive games. These can't be played by people at other sites, so the number of participants will tend to be lower. Prizes won't be as large as when playing networked games, but you'll have more chance of winning.

Online Bingo as a Social Experience: Community and Chat Rooms
Playing bingo is about the fun of being involved, and not necessarily about winning or losing. Bingo is a very social game where players can interact with each other via chat rooms. Professional chat hosts are present to welcome new players, keep everyone entertained and ensure that all participants are being friendly and polite. You don't have to chat with other players if you don't want to, of course, but getting involved can make the online bingo experience a lot more fun than playing in isolation.
History of Bingo
The modern game of bingo was popularised in the USA in the late 1920s and 1930s by a toy maker called Edwin Lowe. This was based on an earlier version of the game created by Hugh Ward, but the core concept of matching numbers with those drawn can be traced back to a game of chance called lotto that was being played as early as the 16th century. Lotto itself has its roots in Ancient China, so it could be argued that this type of game has been around in one form or another throughout the whole of the Current Era.
FAQ
🔎 Why is bingo NZ also called housie?
🔎 Can you tell me how to win online bingo games?
🔎 Can I play housie online?
🔎 Where can I play bingo?