MONOPOLY Big Baller is a refreshingly different live casino game from the innovative team over at Evolution. It combines several hugely popular elements - including the traditional game of bingo, the famous MONOPOLY board game from Hasbro, and immersive 3D visuals - to bring players something quite unlike anything else. In this review, we'll explain how it works and how to play.
Play MONOPOLY Big Baller at These Live Casinos
MONOPOLY Big Baller Info and Facts
Gaming Provider: Evolution Gaming
Launch Date: August 2022
RTP: 96.10%
Min and max bet: $0.10 – $40.00
Game Features: Immersive 3D Bonus Game, Multiplied Prizes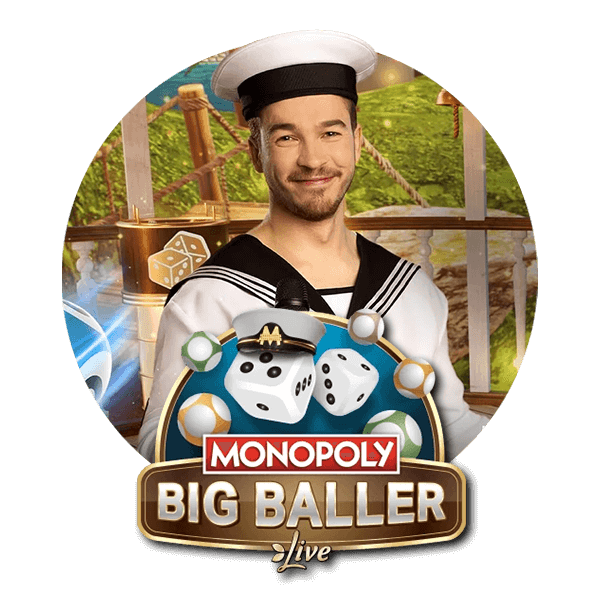 MONOPOLY Big Baller Presentation and Format
As you'd expect from Evolution, the studio design for MONOPOLY Big Baller is very impressive. The environment has been created to make it look as if you're a passenger on board a luxury riverboat, and the game presenter will be suitably attired in a stereotypical sailor's outfit. In the background, you'll see some great computer-generated scenery that changes as the game progresses.
Standing beside the uniformed presenter in the Live Casino studio is the key piece of equipment that is used in this game - the MONOPOLY Big Baller machine. This looks like an old-fashioned bingo machine and comprises a large transparent sphere that contains 60 consecutively numbered balls. A tube protrudes from the top of the machine and snakes back and forth horizontally to a point just below the midpoint of the sphere. This is the chute through which winning balls will roll when they are drawn, and it has a transparent front wall so that you can see exactly what's happening at any given time.
At the foot of the screen is the betting area. This is where you will see four bingo cards and two bonus cards. You don't have to bet on all of these, but that is the default 'big baller' approach that the game assumes you'll take.
Place Your MONOPOLY Big Baller Bets
The game begins with you deciding how to bet. You can bet on one to four of the bingo cards as well as on the two bonus cards. This is a game of chance, so there is no right or wrong approach, but betting on all cards will maximize your chances of proceeding all the way through to the bonus round.
The main bingo cards are of two types:
The two bonus cards are labelled 3 Roll and 5 Roll. A 3 Roll card has three random numbers and a 5 Roll card has four random numbers.
To make bets on any or all of the cards just mentioned, all you have to do is place a casino chip on the card or cards that you want to play.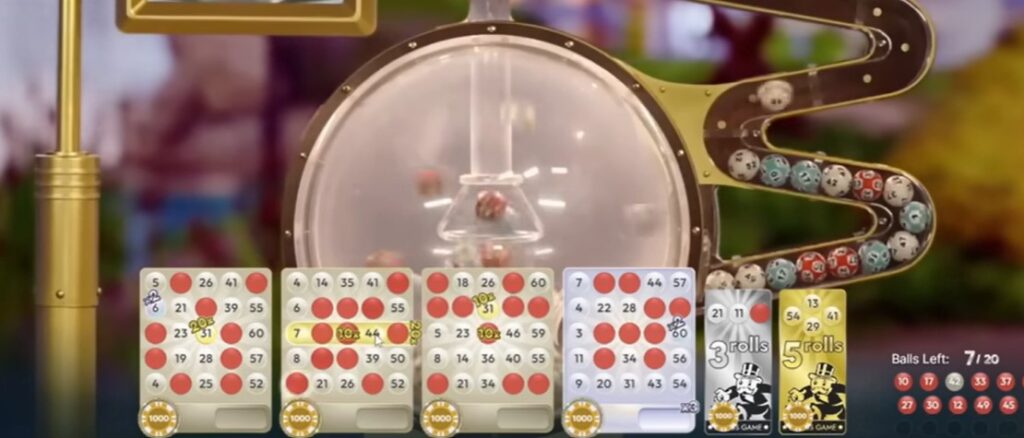 Behold the Balls
When all bets have been made, Mr. MONOPOLY will randomly assign free spaces and/or multipliers to your cards. Free spaces mean that they are marked from the start, and make it easier to complete winning lines. Chance cards always get a multiplier in the middle grid position, but multipliers can also appear in other positions. Multipliers will enhance prizes won, as follows:
After the multipliers and free spaces have been added to your cards, the bingo machine will spring to life and the main draw will take place. A total of 20 balls will be drawn from the 60 in the machine, and if any number that is drawn also appears on any of the cards you have played, that number will be marked on the appropriate card. Complete a line to win a prize, or get all of the numbers on the 3 Roll or 5 Roll cards to win that number of rolls in the bonus game.
Immersive 3D Bonus Game
If you manage to win 3 Rolls or 5 Rolls then you will get to participate in the immersive 3D bonus game that follows the main draw. In this part of the game, you'll see Mr. MONOPOLY walk around the familiar MONOPOLY board, but here everything is shown in three dimensions. Those of you who have already played the MONOPOLY Live game from Evolution will have a good idea of exactly what to expect in this bonus game.
You'll get to roll the dice three or five times, depending on which bonus card you happened to win with. Prizes are won by landing on properties as well as on special Chance and Community Chest spaces. Roll a double and you'll win more free rolls, unless you're in jail, in which case rolling a double will set you free.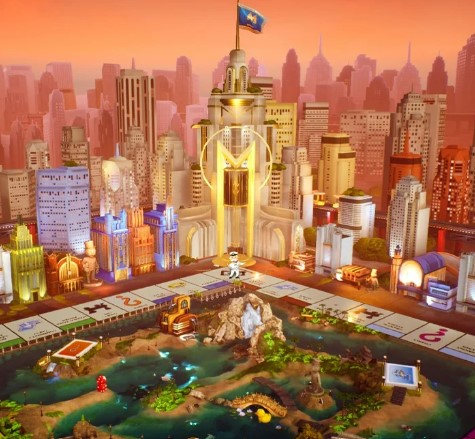 MONOPOLY Big Baller Looks Set to Be a Big Hit
As you can see, MONOPOLY Big Baller has plenty for players to get excited about. This game will appeal to bingo fans, MONOPOLY fans and any Live Casino fans who would appreciate playing something completely different from the traditional table games such as blackjack and roulette. Because it's a game of pure chance, you won't have to worry about strategy or skill, and if you get really lucky you just might win a top payout of 100,000 times your bet.