There are two kinds of people in this world - those who love Halloween and those who don't. Halloween Bonanza is an online pokie from BGaming that is aimed squarely at members of the first group. It has a fun and colourful design, so if you want to be scared you'd better look elsewhere, but if you want to enjoy some cartoon-style trick-or-treating for cash prizes, this game should keep you entertained for hours. Read on as we divulge the spectacularly spooky secrets of this gloriously ghoulish grid…
Play Halloween Bonanaza Pokie for Real Money
Halloween Bonanza Info and Facts
Gaming provider: BGaming
Launch date: October 2022
Number of reels, rows, and paylines: 6 reels | 5 rows | Pays Anywhere
RTP & volatility: 96% | High volatility
Min and max bet: 0.20 - 20.00
Game features: Refilling Reels, Free Spins, Buy Feature, Chance x2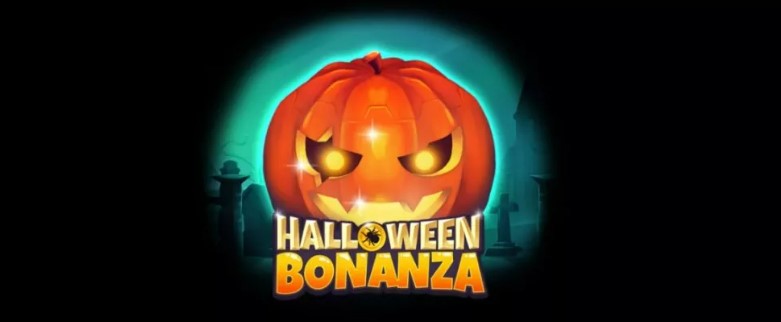 Trick or Treat?
Halloween Bonanza is a six-reel grid pokie with five rows by game developer BGaming. The grid is located in a cemetery in the dead of night, but the moon is full, so it's not nearly as dark as you might expect. Bats are flapping about in the background as you spin the reels to grab as many treats - or round up as many monsters - as possible.
The lower-value symbols in this game are five colourful candies. Higher-value symbols are a blue ghost, a yellow mummy, a green monster and a red-headed ghost hunter. A carved Halloween pumpkin is probably the scariest symbol in the game, and it serves as a paying scatter.
This is a pays-anywhere game, so you don't have to worry about lining symbols up on particular pay lines. Instead, all you have to do to win a cash prize is get 8 or more of the same symbols anywhere on the grid at the same time. The more symbols you get on the grid simultaneously, the more you'll win.
This game has a cartoon style that puts the emphasis on fun rather than fear. The symbols, grid and background visuals are all very nicely done, and the soundtrack cleverly evokes a sense of you stealthily creeping around the graveyard in search of hidden treats.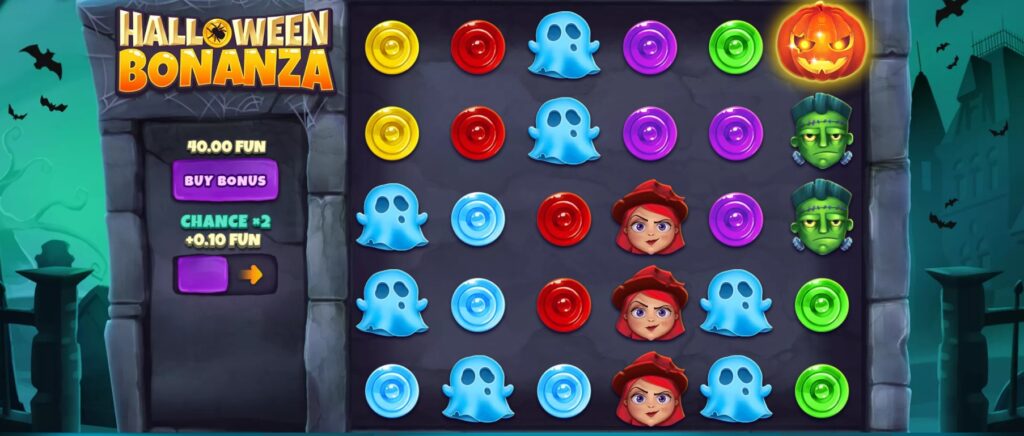 Refilling Reels
Landing a winning number of symbols on the grid is something that could lead to many other wins in Halloween Bonanza thanks to its refilling reels feature. This will cause winning symbols to pop out of existence (look closely to see the bats escape when they do) so that other symbols can drop into the spaces left behind. This feature means that you can win multiple prizes from just one spin of the reels, and a running total of how much you've won from a certain spin is displayed for your reference at the top of the grid.
Buy Bonus and Chance x2 Feature
The main feature in this game is Free Spins, and we will discuss that fully in a few moments. Before we do so, we should first explain that this feature can be triggered in a number of ways. The most natural way is by landing four or more pumpkin scatter symbols on the grid at the same time. Quite how long it will take for that to happen is not something that can be predicted, so if you're in a rush or impatient, you might want to focus on the two alternatives.
The first is by playing the game in Chance x2 mode. You do this by toggling a switch to the left of the grid. Playing in this mode costs an extra 25% per spin, but it will double the chance of you landing four or more scatters on the grid.
Of course, doubling your chances still doesn't guarantee anything, so if you want to do so you can buy the bonus game outright for 100 times your bet. Simply click the Buy Bonus button above the Chance x2 toggle switch and pay the required fee. The feature will then be triggered on the very next spin.
Free Spins Feature
When you trigger the Free Spins feature you'll be awarded 10, 20, or 30 free spins depending on whether the feature was triggered by 4, 5, or 6 pumpkin scatters. This is already quite generous, but if you get another 3 or more scatters during the feature, an additional 5 free spins will be given to you.
During this part of the game, there is a special symbol in play. It looks like a cauldron filled with Halloween treats, and it will always appear with a multiplier value worth anything from 2x to 100x. When a tumbling sequence has ended, any and all multiplier values will be added together, and then used to improve the value of all wins achieved during that sequence.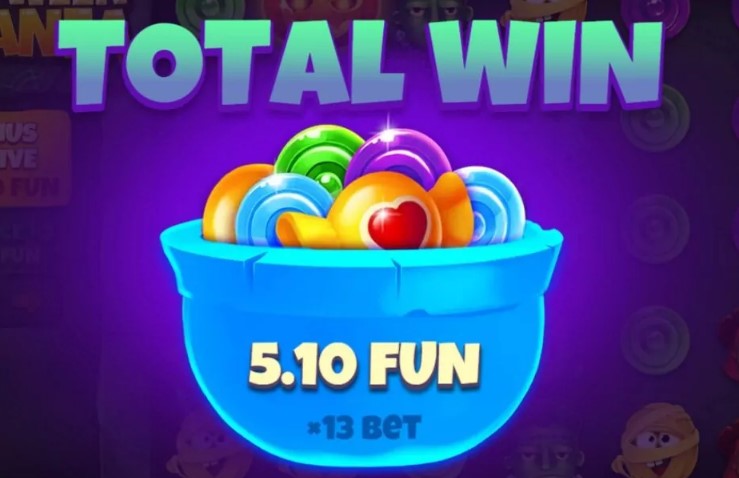 Win Up to 10,200 Times Your Bet
Halloween Bonanza is a great addition to the genre of online pokies that celebrates Spooky season and all that goes with it. While some games like to create an atmosphere of fear and creepiness, this one is all about the fun of dressing up in your favourite Halloween costume as a stereotypical monster and trick-or-treating anyone who happens to be in the neighbourhood. It looks and plays great on all devices, and the ability to trigger the Free Spins feature deliberately or double your chances of triggering it with scatters is very welcome. Play it today and if the spirits are on your side you just might win a top prize of 10,200 times your bet.