Scratch cards are hugely popular in New Zealand, and there are few of us who haven't purchased at least one or two of them at some point. The possibility of winning a sizeable cash prize by risking just a dollar or two has helped this kind of game to become one of the most common impulse purchases in the country. But did you know that you can also play scratch cards online and that the online games are even more fun than their cardboard cousins?
In this guide, we explain how real-money online scratch cards work and how to play them. We'll discuss the various types that are available and we'll name the companies that are particularly good at producing them. We'll even give you a handful of tips that could help you to get the most out of your scratch card gaming, so grab yourself a virtual coin and read on.
Play the Best Online Scratch Card Games in New Zealand

How to Play Scratch Cards Online
Online scratch cards are designed to be played in much the same way as their physical counterparts. When you play online, they come in two main forms, and both can be found at online casinos - often in their own category of Instant Win games. Here's how each type works:
Scratch-Off Games
Physical scratchcards are pieces of cardboard with silver or gold panels that have game symbols hidden underneath. Scratch off some or all of the panels with the edge of a coin and if the revealed symbols have a winning combination (according to the rules printed on the card) you win the prize associated with that combination.
When you play an online scratch-off game, the game card will be shown on screen. Here you scratch the panels with a virtual coin moved left to right with your finger or cursor. If the revealed symbols show a winning combination, you'll win the corresponding prize. Most online scratch cards allow you to click a button and have the panels scratched automatically.
Pull-Tab Games
A traditional pull-tab game is also printed on cardboard, but this one has two layers and sections of the top layer can be pulled off to reveal symbols hidden underneath. Each section that can be removed has an easy-to-pull tab at the end, hence the term pull-tab.
Online pull-tab games are also played in a very similar way. The game card will be presented on screen, and you simply use your mouse or fingertip to 'pull' the top sections away and reveal the symbols underneath. If the symbols that are shown form a winning combination, you will win the associated prize.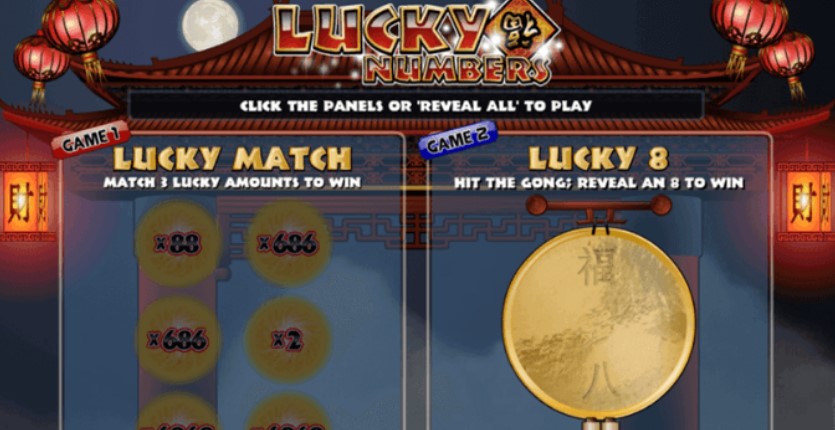 Why Play Scratch Cards Online?
As we have just explained, online scratch cards are played in exactly the same way as physical ones. So why play online scratch cards in the first place? Well, there are actually several good reasons for playing the games at online casinos, and the main ones are detailed below:
Game Variations
Online scratch cards, like online pokies, have a variety of themes and formats. There are thousands of different games that you can play, and online game developers are releasing new ones all the time. That said, there are several main genres that are particularly popular with online gambling regulars, so it's worth taking a quick look at each of those in turn:
Based on Casino Games
Many online scratch cards are loosely based on casino games, such as roulette, blackjack and craps. For example, in the game Scratch Dice from BGAMING, you scratch a panel to reveal three dice. If the value shown on each dice is the same, you'll win a prize. That isn't quite the same as playing craps, but it's definitely something that craps enthusiasts would enjoy.
Video pokies - or slots - are the best-loved online casino games in the world, so it shouldn't be any surprise that there are plenty of scratch cards that are based on them. Expect everything from classic fruit machine designs to actual slot tie-ins, such as Lost Vegas Survivors Scratch and Age of the Gods Scratch.
Based on Bingo
One genre that scratch card fans seem to love is bingo. These games are designed to give players a quick bingo thrill whenever they want one. Scratch off panels to reveal the winning bingo numbers and if you manage to match enough of them on your virtual bingo ticket area of the card, you'll win.
Sporting Scratch Cards
For pokies fans who also enjoy sports betting like football, hockey, baseball, basketball, soccer and many more will find plenty of online scratch cards based on them. Playing one of these games and winning can be just as thrilling as watching your favorite team beat their biggest rivals.
Holiday Scratch Cards
Halloween, Christmas, Easter and other big holidays are all celebrated in the world of online scratch cards. Some great examples of this genre include Snow Scratcher, Halloween Fortune Scratch, Easter Pick and Happy Holidays Scratch.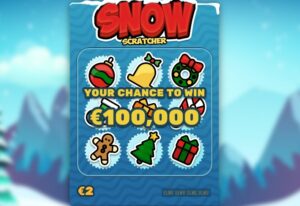 These are just some of the main genres that online scratch card that software providers like to focus on, but the variety of games extends much further. You'll also find scratch cards based on movies, TV shows, hobbies, animals, countries, and virtually any other topic you can think of. This is great for players because it means that the chances of you ever getting bored as a scratch card player are next to zero.
Tips for the Players
Scratch card games are all about luck. There is no skill involved in playing them, and whether a player wins or loses is something that is entirely outside of their control. This makes scratch cards ideal for anyone who simply wants a little fun without having to worry about how or when they play.
While you can't influence the outcome of any scratch card game, there are a few things that you can do to help maximize the amount of fun that you are likely to get for your money. Here, then, are our top tips for online scratch card players:
1. Play High RTP Games
Every game has its own RTP, which is the percentage that is returned to players – over the long term – in the form of prizes. Our first tip for anyone who wants to have the best possible chance of winning a prize, or at least losing at the slowest possible rate, is to focus on playing games with high RTP figures. For example, if you are choosing between two games, one with an RTP of 76% and the other with an RTP of 96%, the latter would be the best choice.
2. Keep Stakes Modest
Every scratch card you play will cost money. The more games you play, the more chance you will have of winning a prize at some point. That being the case, it makes sense to play several modestly priced games instead of just one or two higher-priced alternatives. For example, instead of playing one game for $10, consider playing ten games for $1 each.
3. Play Free Scratch Card Games
Many of the best casinos will give you bonus funds when you sign up as a new player, and quite a few will let you use those funds to play scratch card games. Using bonus funds to play games means that you can have plenty of fun at the casino's expense, and any winnings that you get will be paid in bonus funds so that you can play even more games. Also, be sure to enjoy free cards by playing games in demo mode if your chosen casino will let you do that.
4. Scratch or Pull Manually
Although you can get online scratch card games to scratch themselves at the push of a button, we would recommend scratching panels (or pulling tabs) yourself with your mouse or fingertip. This will enhance your enjoyment of each game and also make it last longer, which means that your gambling funds will also go further.
Scratch Cards Providers
The vast majority of online game providers have released at least a few scratch card games, but some have produced considerably more than others. Some of the biggest names in the scratch card genre are Hacksaw Gaming, Spinomenal, Anakatech, and Iron Dog Studio, so be sure to look out for those the next time you're exploring a new online casino lobby.
A Brief History of Scratch Cards
Scratch cards have been around for many decades, and have traditionally been sold to raise funds for charities and other good causes. Most national lottery companies around the world have also produced a range of scratch cards, as many players welcome paying for the chance to win an instant prize when purchasing their regular lottery tickets.
The simplicity of scratch cards made them easy to replicate online, and so they have been available at online casinos since the first venues opened in the 1990s. While they have never been quite as popular as online pokies, they still have a very strong fan base that has actually grown over time. The gradual shift to playing online casino games on mobile devices has boosted that popularity even further, as scratch cards look great and play well even on small screens.
FAQ
What are online scratch cards?
Where can I buy scratch cards online?
What are the best scratch cards to win on?
How to win at scratch cards in New Zealand?