Thunderstruck Wild Lightning is the 2021 sequel to Thunderstruck II, which was released in 2010. That was also a sequel, and it followed up on the original Thunderstruck slot which got things started in 2003. The whole series is one of the strongest in the online gaming world, and every new instalment manages to bring something fresh and exciting to the table while remaining loyal to all that has gone before it. Thunderstruck Wild Lightning is no exception, and this slot brings Thor to life in fantastic style.
Where to Play Thunderstruck Wild Lightning

Thunderstruck Wild Lightning Info and Facts
The Finest Thunderstruck to Date
Artists often complain, especially in the digital realm, about being constrained by the limitations of current technology. They create something, but it's only after years of further technological development that they are able to properly communicate their original vision. We mention this because that's how this latest release in the Thunderstruck series comes across. It feels like the game that the designers wanted Thunderstruck to be all along, and here, at last, it's here to be played and appreciated as its creators intended.
This game by Stormcraft Studios has a five-reel, four-row format. For those of you who haven't played any of the earlier Thunderstruck games, it focuses on the adventures of Thor, the Norse god of thunder. In this instalment, Thor is on a quest to find something called the World Stones, which have been lost.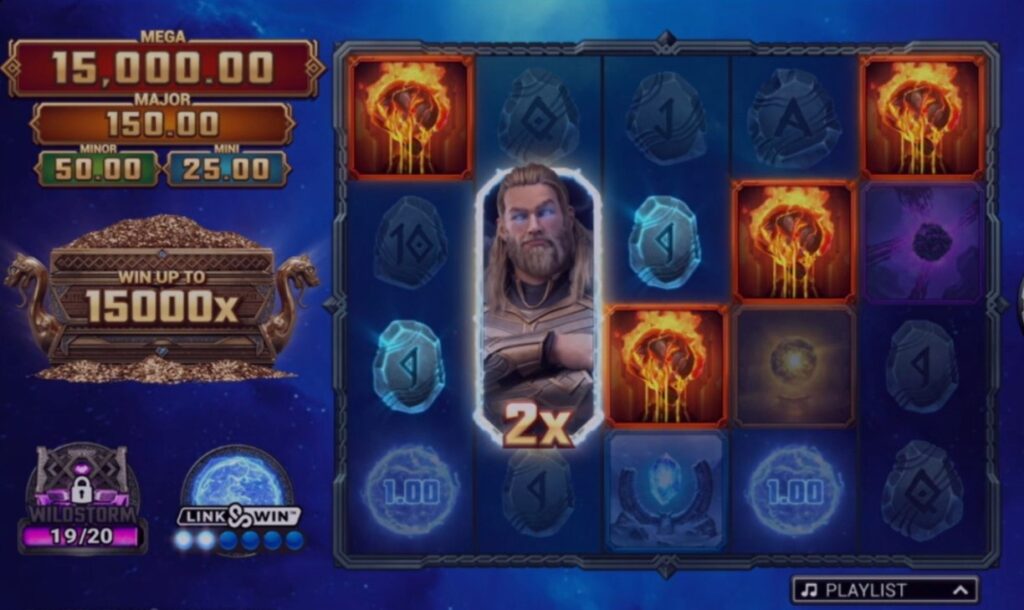 All of the symbols are very well presented, and there is some good animation in the main game from time to time. This game also boasts a fantastic full-length rock soundtrack, which you can listen to the music on Spotify - search for Thunderstruck Wild Lightning by Thorsten Stormborn.
Link&Win Feature
To the left of the game grid, you'll see a Link&Win counter showing six empty slots. Land six Thunderball symbols on the reels at the same time and they will fill all six slots to trigger the Link&Win feature. This will take you to a screen where you can spin the reels to collect and hold as many Thunderballs as possible. The number of rows can increase as you play, and as well as winning cash prizes from the Thunderballs you can also trigger one of four jackpots to pay out, as follows: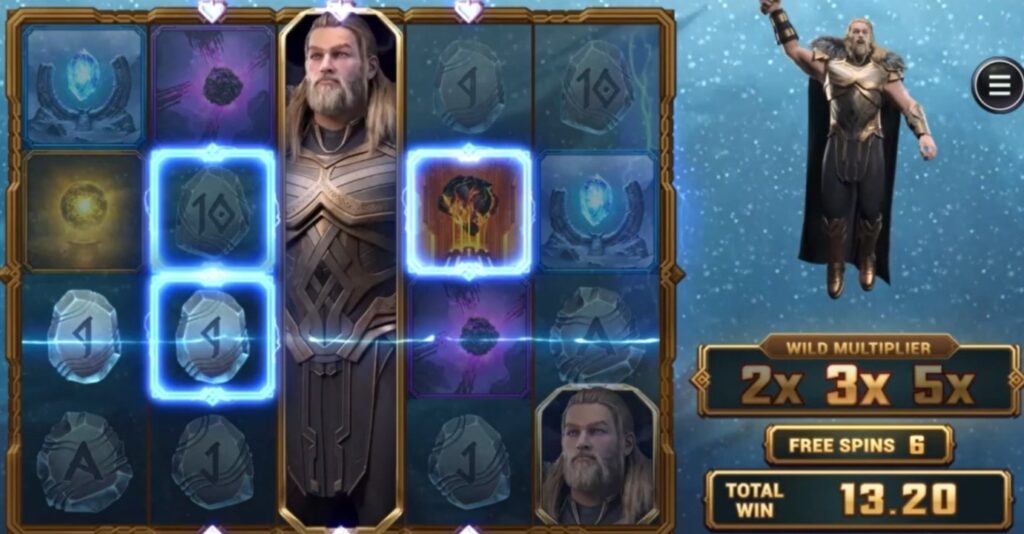 Free Spins Features
There are five different Free Spins bonus modes that can be unlocked in this game. Each one needs to be unlocked by triggering free spins a certain number of times, and will give you different benefits, as discussed below:
Wild Lightning Feature
Wild Lightning can strike in any of the free spins bonus rounds except the Svartalfheim. Get a wild symbol on any of the middle three reels to activate the Wild Lightning feature and when you get another in the same position the whole reel will turn wild.
Thunderstruck Wild Lightning: Well Worth the Wait
Thunderstruck games don't come along very often. We had to wait 7 years between the release of the original slot in 2003 and the arrival of Thunderstruck II in 2010, and it took another 11 years for Thunderstruck Wild Lightning to follow that. The good news is that it was well worth the wait. This is a genuinely superb slot that excels right across the board, from the visuals and audio to the multiple features and fantastic potential for landing big payouts. Play it today and you'll be swinging hammers around in no time