MuchBetter is an e-wallet payment method that claims to charge "the lowest gaming e-wallet fees in the world". The company was founded in 2016 to give its customers a secure alternative to existing modes of banking, and today it's one of the safest payment methods around. However, that doesn't mean that it's in any way complicated to set up and use.
MuchBetter takes great pride in its simple sign-up process and user-friendly mobile apps, and those two features have made MuchBetter casinos a big hit in New Zealand and around the world.
Best MuchBetter NZ Online Casinos
What is MuchBetter?
The MuchBetter payment method is an e-wallet mobile app. Once you have set it up, you can transfer money into the e-wallet using MasterCard, VISA, AstroPay, Interac and more. Having loaded the wallet, you can then use it to purchase goods and services without ever having to reveal the details of your credit card, bank account or similar to the recipient.
When you use this e-wallet to pay for goods or services - including making deposits with MuchBetter casinos - you will be asked to authorise the transaction on your mobile. At the very least, you will need to enter a passcode that only you know for the transaction to go ahead. If your mobile phone supports biometric security measures, you can also set things up so that transactions are authorised by fingerprint or face recognition.
Using this method to make casino deposits is growing in popularity because players never have to worry about revealing any of their most sensitive financial details to the casino operators.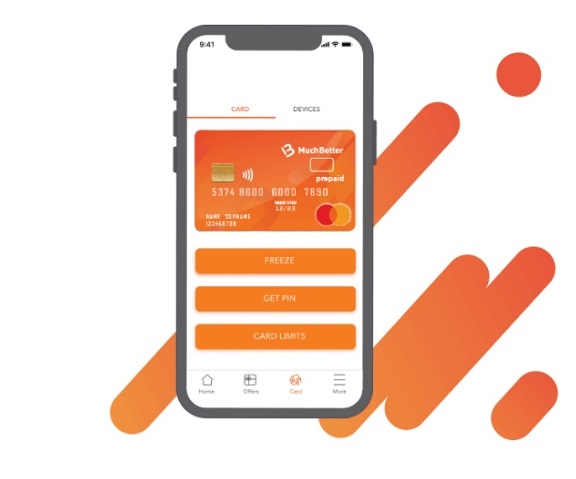 How to Deposit at MuchBetter Casinos
Before you can even think about making a casino deposit via this method you will obviously need to have downloaded the MuchBetter app from the Google Play Store or Apple App Store and signed up for an account. Assuming that you've done that and that you have loaded funds into your MuchBetter wallet, all you have to do is follow the simple steps below:
Visit your chosen casino and log in.
Navigate to the banking area and select Deposit.
Select MuchBetter as your deposit method.
Enter the amount of money that you want to deposit.
Authorise the transaction on your mobile,
The amount you have stated will be taken from your MuchBetter wallet and deposited in your casino account instantly so that you can start playing without delay.
How to Withdraw at MuchBetter Casinos
While some e-wallets are good for deposits but not necessarily for withdrawals, MuchBetter is a payment method that works just as well when you want to withdraw funds from your casino account. This is perfect for players because it allows you to withdraw to your MuchBetter wallet and hold the funds there in readiness for the next time you want to make a deposit.
To make a withdrawal using MuchBetter, all you have to do is:
Make sure you're logged into your online casino account.
Navigate to the banking area and select Withdraw.
Select MuchBetter as your withdrawal method.
Enter the amount of money that you want to withdraw.
Accept the transaction on your mobile.
Are There MuchBetter Charges?
MuchBetter doesn't charge any fees to pay merchants, to receive from merchants, or to send or receive money from friends. If you make a transaction that involves a currency conversion between USD, EUR and GBP, you will be charged a 0.99% conversion fee. Crypto deposits and withdrawals to and from your MuchBetter account will each incur a fee of 2.00%.
All of this means that MuchBetter has some of the lowest e-wallet charges around. Of course, if you use a credit card to load your MuchBetter account, your card company may view this as a cash transaction and charge their own fees accordingly, so do look into that beforehand.
The Benefits of MuchBetter Online Casinos
Using MuchBetter to make deposits and withdrawals at online casinos is beneficial to players in a number of ways. Here are three of the main ones:
MuchBetter has some of the lowest charges of all e-wallets, and many of the most common transactions are free.
When you use MuchBetter at online casinos you will never have to give the operator your credit card number, debit card number or bank account details. This gives you a much higher level of security than paying directly by card or bank transfer.
Withdrawals are just as quick and easy as deposits when you use MuchBetter. This compares well with other wallets, some of which won't allow withdrawals at all.
MuchBetter Pros and Cons
Allows both deposits and withdrawals.
Has some of the lowest charges.
Best MuchBetter Alternatives
MuchBetter: Our Verdict
MuchBetter is one of the best e-wallet payment methods around, so we're very pleased to see that it is becoming an accepted option at a growing number of online casinos in New Zealand.
Using this method provides a very high level of safety and security, and if you take advantage of biometric options on your mobile it's as safe as current technology allows.
Add in the ease of use and the ability to make withdrawals as well as deposits and we think that this is a method suitable for all online casino players.
FAQ
🔎 Does MuchBetter work in New Zealand?
🔎 Why should I use MuchBetter at online casinos?
🔎 Does MuchBetter charge fees?
🔎 Do MuchBetter deposits qualify for casino bonuses?