Most online gaming fans have a competitive streak, and that's why we tend to love casino tournaments and prize draws almost as much as the games themselves. The bigger the prizes on offer, the more excited we get, so brace yourself because Casimba Casino is launching its biggest prize draw promotion of all. It's the annual $50,000 Mega Cash Giveaway, and all you have to do to be in with a chance of winning is earn yourself a Mega Ticket.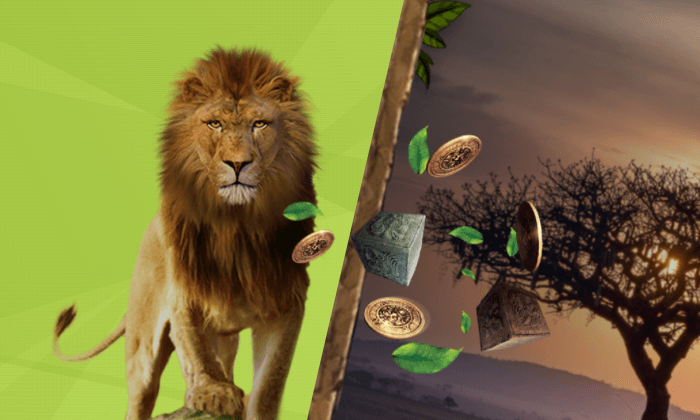 How the Mega Cash Giveaway Works
This Mega Cash Giveaway promotion runs at Casimba Casino from 8th February 2023 to 31st January 2024. When the promotion closes, a prize draw will be held and one Mega Ticket will be drawn to win $50,000 in cash.
Mega Tickets must be earned, and to qualify for a chance to do that you need to deposit $1,000 or more in any given month. You will then be awarded Points according to how much you wager during that month on casino games. You will earn 1 Point for every $500 that you wager, and when you have collected 1,000 points you'll be given one Mega Ticket.
There is no rule forbidding you from earning more than one Mega Ticket, so if you manage to earn multiple tickets you'll have a greater chance of winning than someone who earns just one.
Terms and Conditions
The $50,000 Mega Cash Giveaway promotion is a massive event with strict rules to suit, so you should read through the full terms and conditions at the Casimba Casino if you want to participate. In the meantime, here are the main points:
The promotion period runs from 8th February to 31st January.
You must deposit $1,000 in any given month to earn Points.
You will earn 1 Point for every $500 that you wager.
Only cash wagers will earn Points.
1 Mega Ticket will be awarded for every 1,000 Points collected.
Neither Points nor Tickets may be carried forward to the next promotion.
Welcome Offer for New Casimba Casino Players
You can't participate in the Mega Cash Giveaway promotion unless you're a registered player at Casimba Casino, so if you don't yet have an account you'll need to get one. The good news is that you'll be very well rewarded for doing so. As a new player here you'll get a 200% bonus on your first deposit, up to $5,000; a 25% bonus on your second deposit, up to $1,000; and a 50% bonus on your third deposit, up to $500. That's as much as $6,500 in bonus funds, and you'll also receive 125 free spins to spend on eligible NetEnt games.
Have a Mega Time at Casimba Casino
Whether you're an existing player who fancies your chances of getting lucky in the $50,000 Mega Cash Giveaway, or someone who is keen on signing up as a new player and getting as much as $6,500 in bonus funds, Casimba Casino is clearly the place to be right now. Pay a visit today to get involved and good luck!