The 2023 FIFA Women's World Cup will kick off in just a few weeks' time, on July 20, 2023. This edition of the competition will be the biggest ever, and it will be co-hosted by New Zealand and Australia. The New Zealand national team will be getting things underway in a match at Auckland against Norway, so we're understandably excited here at CasinoGuide HQ.
Read on and we'll tell you all you need to know about the competition, how to watch games live, and which teams are currently the bookies' favourites to win.
FIFA Women's World Cup Sportsbooks
Exclusive Games Available
Women's World Cup: An Overview
The FIFA Women's World Cup will involve 32 national teams, which is considerably more than the 24 that participated last time. The teams representing New Zealand and Australia qualified automatically for the competition due to their host status, while the rest had to perform well during an earlier qualifying phase to reach the main event.
The 32 teams will be divided into 8 groups of 4 teams. Each team will then play every other team in the same group, and the two teams that fare best in each group will advance to a knockout stage. The eight groups are as follows:
Groups A - D
| | | | |
| --- | --- | --- | --- |
| GROUP A | GROUP B | GROUP C | GROUP D |
| New Zealand | Australia | Spain | England |
| Norway | Rep. of Ireland | Costa Rica | Haiti |
| Philippines | Nigeria | Zambia | Denmark |
| Switzerland | Canada | Japan | China |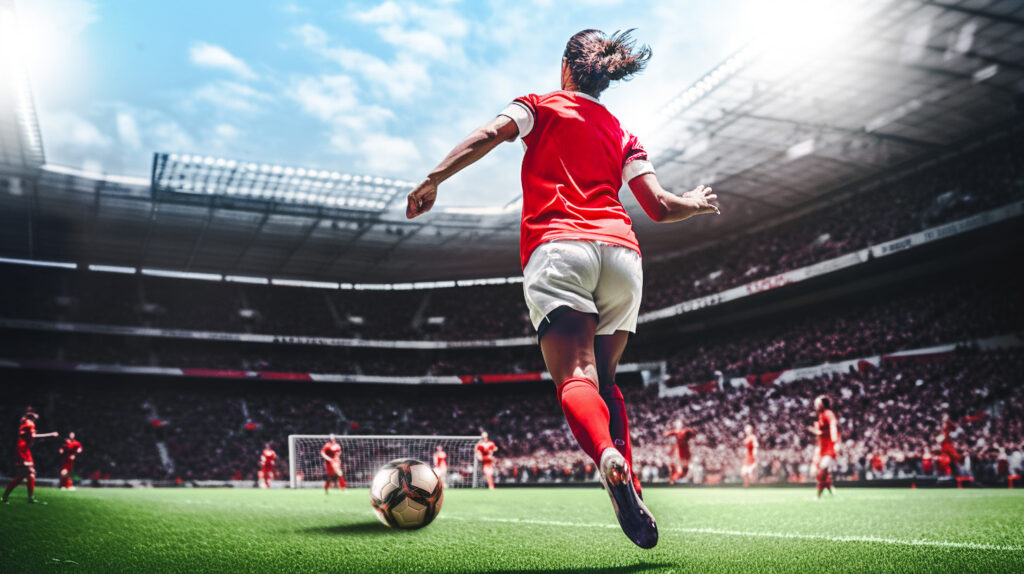 Groups E - H
| | | | |
| --- | --- | --- | --- |
| GROUP E | GROUP F | GROUP G | GROUP H |
| USA | France | Sweden | Germany |
| Vietnam | Jamaica | South Africa | Morocco |
| Netherlands | Brazil | Italy | Colombia |
| Portugal | Panama | Argentina | South Korea |
As you can see, both New Zealand and Australia are in tough groups, although the same could be said of any other team. For New Zealand to progress to the knockout stage we need to hold our own against Norway, Switzerland, and the Philippines, and we don't think that any of those matches will be a walk in the park. The good news is that, if and when we do get through, we should have plenty of confidence in the tank to progress even further.
Where is the 2023 FIFA Women's World Cup?
As we've already stated, the FIFA Women's World Cup 2023 competition is being hosted by both New Zealand and Australia. New Zealand will host matches for Groups A, C, E, and G in Auckland, Dunedin, Hamilton and Wellington. Australia will host matches for Groups B, D, F, and H in Adelaide, Brisbane, Melbourne, Perth, and Sydney. The final will take place at Sydney Olympic Stadium in Australia.
When Will It Take Place?
The competition runs from 20 July - 20 August 2023. Group matches get underway on Thursday 20 July and conclude on Thursday 3 August. The knockout stage then commences on Saturday 5 August. Quarter-finals will be held on 11 and 12 August, Semi-finals on 15 and 16 August, and the Final on Sunday 20 August.
Fixtures and Schedule
Key Group Stage fixtures for New Zealand are as follows:
| | | |
| --- | --- | --- |
| Date | Match | Venue |
| 20 July | New Zealand v Norway | Eden Park, Auckland |
| 25 July | New Zealand v Philippines | Wellington Regional Stadium, Wellington |
| 30 July | Switzerland v New Zealand | Forsyth Barr Stadium, Dunedin |
Where to Watch
In New Zealand, all of the 2023 FIFA Women's World Cup matches will be available to view on Sky Sport and Sky Sport Now. You will also be able to watch 26 games live on Stuff.
Bookies Favourites
Bookmakers don't know everything, but they do know a thing or two about assessing the chances of football teams. Right now, the USA is the clear favourite to win the competition outright, with England, Spain, and Germany the three next best. Australia and New Zealand are being quoted at odds of 10/1 and 200/1 at the time of writing.
Final Thoughts
The bookies might not have much faith in New Zealand's chances, but we'll still be rooting for the team all the way. In our opinion, the first match against Norway is key. If we can come out of that match with a draw - or, hopefully a win - we just might go on to upset the odds-makers on an epic scale.
You can visit our dedicated Sports betting page for more advice on best betting sites and odds. Whatever happens, enjoy the tournament and have fun with your bets.
Please see terms and conditions for Betway on the providers website, before signing up. Each provider has different rules and conditions as well as bonus offers. The above offer is only valid for people over 18 years of age.

This page contains advertising links.