It may be winter right now in New Zealand, but there's a sizzling summer promo going on over at Mr Green that's enough to warm a snowman's cold bits. The Summer Slot Drop is a virtual festival of online pokie Weekly Tournaments and Cash Drops at Mr Green Casino that makes playing your favourite games more exciting than ever.
This Drops and Wins promo could also make it more lucrative than ever because the total amount of tournament and drop prizes that will be awarded during each month of the promotion is a whopping €2,000,000. That's over and above whatever you might happen to win from the games themselves, so read on and we'll tell you all about it.
Weekly Tournaments
There are 48 weekly tournaments going down all over the summer at Mr Green that have a total prize pool of €255,000. Some of those events are described as Regular tournaments, and some are Multiplier tournaments. Here's the difference:
A Regular tournament will award a prize to the player who achieves the highest single spin win amount on the featured game. This amount will be adjusted to the size of the bets made by players. Prizes have a fixed value, and if two or more players achieve the same highest single spin win, the player who achieved the win first will take the top prize.
A Multiplier tournament is a little different. As with the Regular tournament, it awards a prize to the player who managed to land the highest single spin win amount. The amount is adjusted to reflect the size of the bet and the player who achieves the highest win first is declared the winner. The big difference here is that prizes are awarded as a multiplier of your bet amount, up to a maximum bet amount of €10. This means that those who bet with higher stakes will win bigger prizes.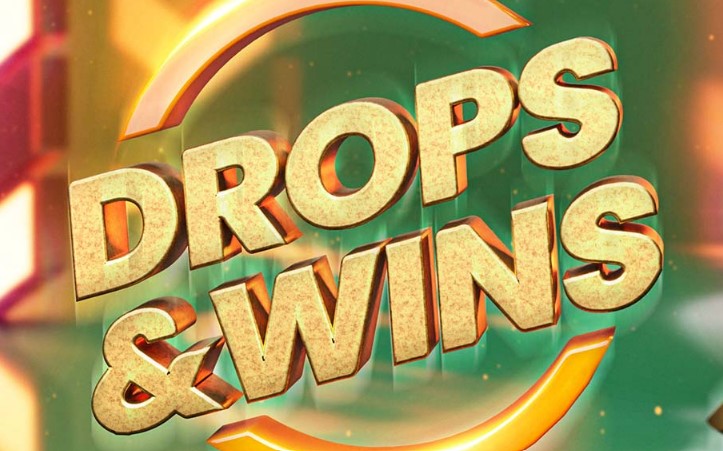 To participate in any weekly tournament, you need to Opt In and make at least one Qualifying Spin on the featured game. The spin value required to qualify, and the name of the game concerned, will be stated in the terms of each tournament. It will also be stated whether it's a Regular or Multiplier event.
Cash Drops
Like weekly tournaments, Cash Drops come in Regular and Multiplier forms, and that will be clearly stated in each case. There are 336 weekly Cash Drops in total, and these share a prize pool worth €35,000. You will need to Opt In and make at least one Qualifying Spin to participate, and rules are built into each participating game, along with prize tables.
Simply play the games that are featured and if you get lucky a pile of cash could "drop" on you at random at any time.
Prizes are paid according to the fixed prize schedule in Regular events and as a multiplier of your stake (up to a maximum of €10) in Multiplier events.
Remember to check the full terms of the offer in the Mr Green Promotions page, because once all the prize have gone they're gone! So get in their first, before the prizes run out.
Get Fit to Drop
The Summer Slot Drop event is one that online pokie fans can't afford to miss. While the weather here in New Zealand might not be particularly summery right now, get involved at Mr Green Casino and you could still enjoy some bright prize-winning prospects.