Online casino players who fancy getting away from it all could do that in great style thanks to a massive $15,000 Giveaway promotion. As its name suggests, this promotion gives you a chance of winning prizes worth $15,000, and one of the prize options just happens to be a luxury safari holiday. Even better, the Giveaway takes place three times every year, so if you don't succeed on your first attempt you can have another go and hope for better luck next time.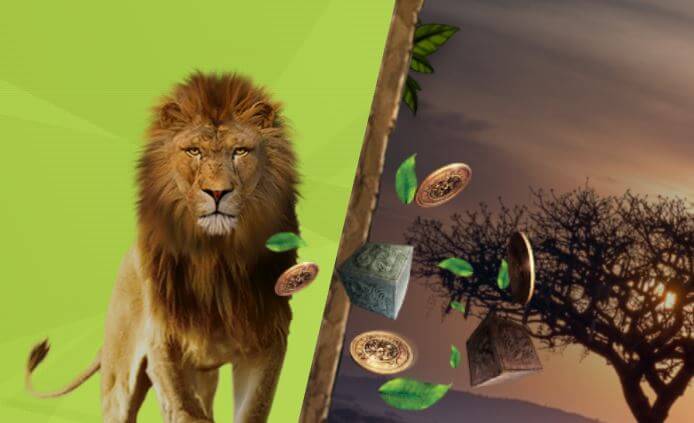 Enter the Prize Draw at Casimba
Casimba Casino is the place to go if you want to try and win the $15,000 Giveaway. The promotion runs for three months starting on the first day of February, May and August each year. It takes the form of an elaborate prize draw, with the winner being announced shortly after each promotion ends.
As with any other prize draw, you only need a ticket to have a chance of winning. What makes this one a little different is that you can't just purchase a ticket outright. Instead, you have to earn it, and you do that by collecting points.
Before you can start racking up the points, you first need to make deposits worth $1,000 or more in a single month. When you've done that, you can focus on playing your favourite games. For every $800 that you wager, you'll earn 1 point, and when you have earned 250 points you'll be awarded 1 Major Ticket for the big prize draw.
While this might sound rather daunting, you have to bear in mind that points are earned according to your wagering activity, so it doesn't matter if you win or lose. The other thing we'd remind you of is that each promotional period runs for three months, so if you play regularly you could rack up the points faster than you might think.
What You Could Win
You can earn as many Major Ticket entries as your wagering activity merits, and everyone who earns at least one ticket will have the chance to win a top prize worth $15,000. The headline prize is a 7-day all-expenses paid safari to South Africa, but if you don't fancy travelling, you don't have to. Other alternatives that you can go for are Apple products, gadgets, or home improvement goods to the value of $15,000.
Important Rules to Note
Like any other prize draw, this one is run according to strict rules, and some of the main ones are as follows:
You need to deposit $1,000 or more in one month to start earning points.
You'll get 1 point for every $800 that you wager.
1 Major Ticket will be awarded to you for every 250 points you earn.
You must claim any prize won within two weeks.
You should also note that the winner will be contacted by the casino using the contact details held on their account. For that reason, be sure to keep your contact details up to date.
Play Today at Casimba
The $15,000 Giveaway is a truly massive promotion, but you can only have a chance of winning if you take part. Visit Casimba today to get involved and good luck in the prize draw.