Online casinos are hard to beat for convenience and the number of games that they make available to players. But land-based venues aren't past their prime by any stretch of the imagination.
When you want to focus on socialising with friends, enjoying the physical interaction with the games you play or soaking up the atmosphere that traditional casinos are famous for, brick-and-mortar venues are top of many people's bucket list.
Here are four of the world's best land-based casinos and what to expect should you ever have the opportunity to pay them a visit.
Online Venues for NZ Players
SkyCity Casino, Auckland
Call us biased, but it makes sense that we should start with one of New Zealand's best casino, the SkyCity Casino in Auckland. This is probably the most famous casino in New Zealand thanks to it being located in its very own Sky Tower that stands 328 metres above the ground.
SkyCity Auckland has more than 2,100 gaming machines, 150 gaming tables, a poker room that offers cash games and tournaments, live entertainment and its own dining and bar facilities.
If you're scared of heights, you might prefer to play at SkyCity Casino online from the comfort of your own home.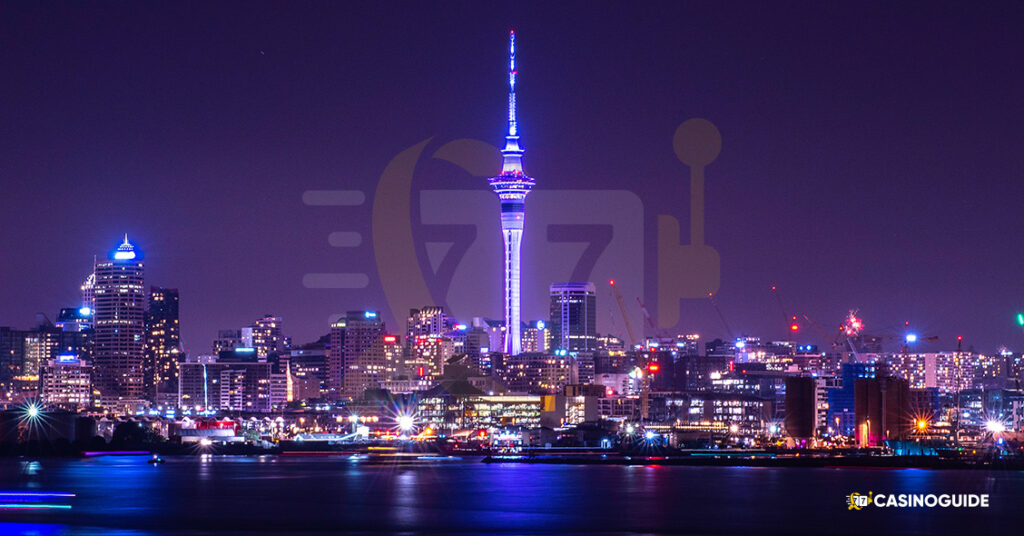 Bellagio Casino, Las Vegas
Our next pick is the Bellagio Casino and Hotel in Las Vegas, which is part of MGM Resorts International. This is the kind of place that you can check into as a hotel guest and happily stay for a week or two without ever feeling the need to leave the premises.
In addition to having well over 120 table games, the Bellagio has more than 2,300 gaming machines. These include pokies, video pokies, and progressive jackpot games that have previously reached jackpot values "into the millions".
When you play here, you can choose to take part in famous Bellagio Slot Tournaments with prize pools that can be worth anything from $100,000 to $2,000,000 or even more.
Venetian Casino, Macau
Should you ever choose to travel to Macau in China, the Venetian Macau casino hotel is a must-visit for any serious gaming fan. This is a venue that is fashioned after The Venetian casino in Las Vegas, and both are owned by Las Vegas Sands.
The Venetian Macau is famous for being the second-biggest casino in the world, and has a total of 980,000 square metres of floor space, with 51,000 square metres being dedicated to gaming.
As you would expect, there are thousands of games to be played here, but the opulent surroundings come at a cost. The minimum bet for table games is either USD$100 or $300, so you'll need plenty of spending money to play with.
If that sounds too rich for you right now, a great online alternative to try is Royal Panda Casino instead. It isn't quite the same, but it's a lot cheaper.
The Palazzo, Las Vegas
The Palazzo in Las Vegas is our final selection, and this one is located on the Las Vegas Strip. There are plenty of casinos to choose from in Vegas, but this one is well known for its rather classic atmosphere, so if you don't like the hustle and noise of other venues, the Palazzo might make a nice change.
You'll have plenty of restaurants, bars and coffee shops to try during your stay here, not to mention other first-class facilities like its multiple swimming pools.
Of course, gaming is key to the Palazzo's success, and so you'll find over 1,000 pokies and more than 225 table games waiting for you on the casino floor.
That's not as many as you'll find at an online venue like LeoVegas Casino, but it's still pretty impressive.
Long Live Land-Based Casinos!
The four venues highlighted here are examples of some of the greatest land-based casinos in the world. And one thing is for sure - the appeal of these casinos mean they are here to stay.
If you get the chance to visit any of them, you won't regret doing so. In the meantime, your next online casino experience is always just a login away.
Please see terms and conditions for SkyCity Casino on the providers website, before signing up. Each provider has different rules and conditions as well as bonus offers. The above offer is only valid for people over 18 years of age.

This page contains advertising links.