Virtual reality games look to become increasingly common at online casinos over the next few years. The relatively few that have already been released have proven extremely popular with players, and as the cost of VR technology falls, it will become a lot more accessible for a greater number of people. But how do virtual reality games in online casinos work? We're glad you asked…
Play VR Games at These Online Casinos
Exclusive Games Available
Holds two reputable licenses

What are Virtual Reality Casino Games?
Virtual reality games are ones that take place in a digitally constructed reality and are experienced via special VR headsets. The headset has miniature displays inside so that, when you wear it, you see the virtual world and nothing else. It also has motion sensors so that the images displayed change to accurately portray the world from your current perspective as you move your head. You can even turn around 360 degrees, or look up or down.
All of this gives you a very realistic and immersive experience of the 3D world being simulated, but it isn't just a passive experience. In addition to the VR headset, a VR controller, such as a glove or handheld joystick, is used so that you can interact with the virtual environment. This means you can pick up casino chips in the virtual world and make a bet, just as you would be able to when playing a game at a land-based venue.
Virtual Reality vs Augmented Reality
Some people use the terms Virtual Reality (VR) and Augmented Reality (AR) interchangeably, but they aren't the same thing at all. Virtual Reality lets you experience a completely artificial world with a VR headset and controller. Augmented Reality, on the other hand, will simply add elements to your normal reality when you view it through a headset or smartphone. For example, an AR app on your smartphone might let you see what your reflection would look like if you were wearing a particular hairstyle or a particular pair of spectacles by adding virtual versions of those things to your image in real-time.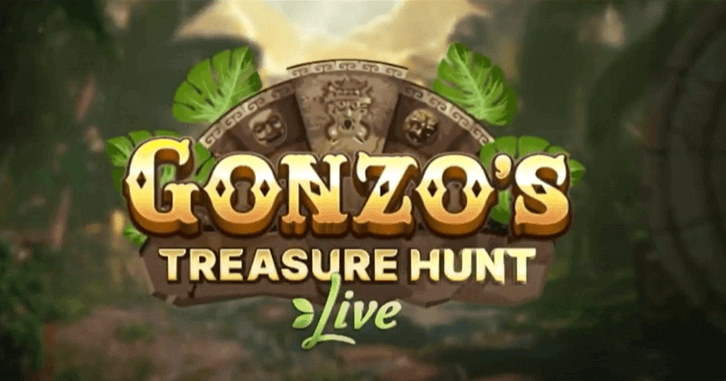 Example of a VR Game
Perhaps the most famous VR game at online casinos to date is Gonzo's Treasure Hunt. This is a Live Casino game from Evolution that was released in 2021. It was inspired by the NetEnt pokie Gonzo's Quest, and when you don your headset you'll find yourself standing in front of an ancient Incan temple, along with the game presenter.
The game itself involves trying to find treasure on a large wall made up of 70 stone slabs. Bet on anything from 1 to 20 slabs and if you happen to bet on one that conceals a treasure, you'll win a corresponding prize. The wall also contains symbols that can award bonus prizes, multipliers and re-drops, making things even more exciting. For more information about this game and how to play it, see our full Gonzo's Treasure Hunt review.
Virtual Reality - The Future of Online Casino?
We live in a world that seems to want to merge physical reality with its digital counterpart at every opportunity. That being the case, it looks very likely that virtual reality will one day become the default for online casino gaming. If you want to prepare yourself for that eventuality, you can start by taking a look at our Ultimate Guide to Virtual Reality in Online Gambling.
Please see terms and conditions for LeoVegas Casino on the providers website, before signing up. Each provider has different rules and conditions as well as bonus offers. The above offer is only valid for people over 18 years of age.

This page contains advertising links.